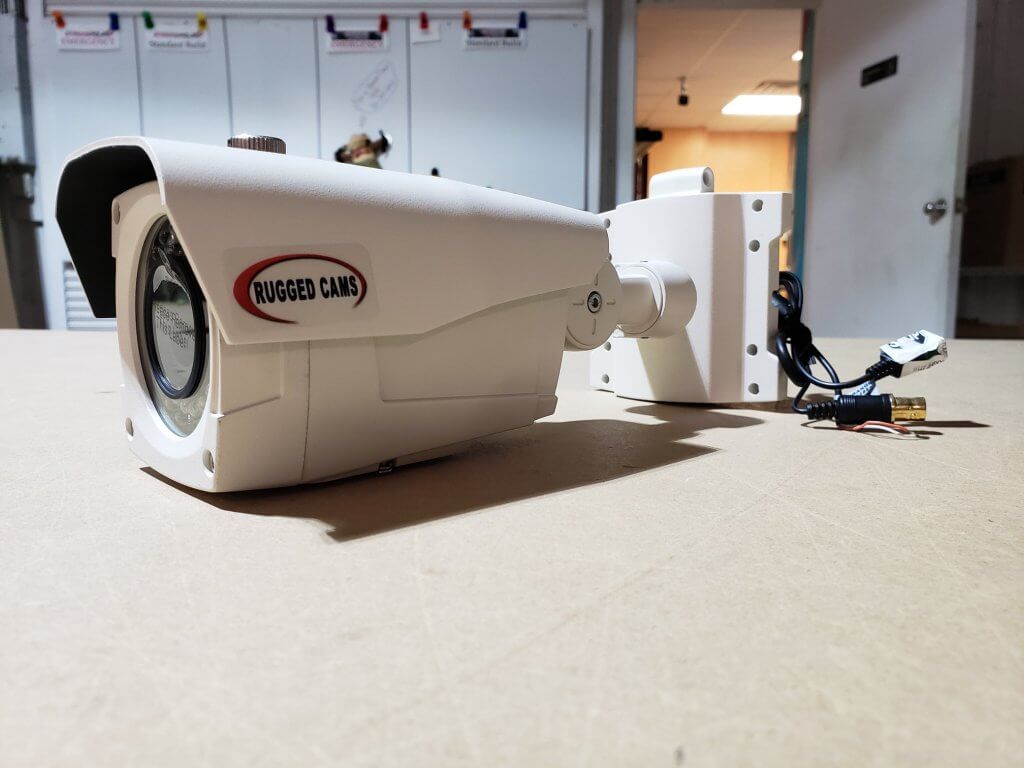 The new version of our camera is now a hybrid and can be used as a TVI or CVBS (Analog 960H) just by selecting the correct connector, which is marked as appropriately. And the Vanguard – HD is still available.
The Vanguard Series Infrared Outdoor Cameras is another new tough security camera from Rugged Cams. The Vanguard is not only weatherproof, but waterproof and dustproof as well, and carries a sealed rating of IP67.
The Vanguard has a built-in Fan & Heater that allows it to operate at incredibly low temperatures. It is rated for -40°F below zero, and the fan cools the camera to at least +158F above. Not many cameras can match this incredible temperature range.
The Vanguard Infrared Outdoor Camera uses the latest Technology,
The HD-TVI Model – uses the Sony 1/2.8″ 2 Megapixel CMOSTechnology, which uses the HD-TVI camera chipset to output an incredible 1080pResolution. This 2.2 Megapixel resolution
The HD-SDI Model – uses the latest Panasonic CMOSTechnology, which uses an HD-SDI chipset to output an incredible 1080p Video with 2.2 Megapixel resolution.
The Analog 960H Model – uses the latest SONY 960H Technology, which uses a 700 TV lines camera chipset to output an incredible 960 Horizontal lineswide picture. This is very near Megapixel resolution
The Vanguard is also using Rugged Cams' new "Easy Pro Install System," which attaches a swing-out Junction Box to the base of the mount. Now anyone can get professional results and really quick installations using this system. You can mount on any surface, in any direction or orientation, from the ceiling, wall or table type mount, and even directly to any indoor or outdoor double gang switch box. The swing-out feature makes working on and fine-tuning the camera super easy since you don't have to hold onto the camera at the same time. Truly revolutionary.
To get more information on the IR outdoor bullet camera, contact one of our Design Engineers toll-free 866-301-2288 or stop by our website at ruggedcams.com.