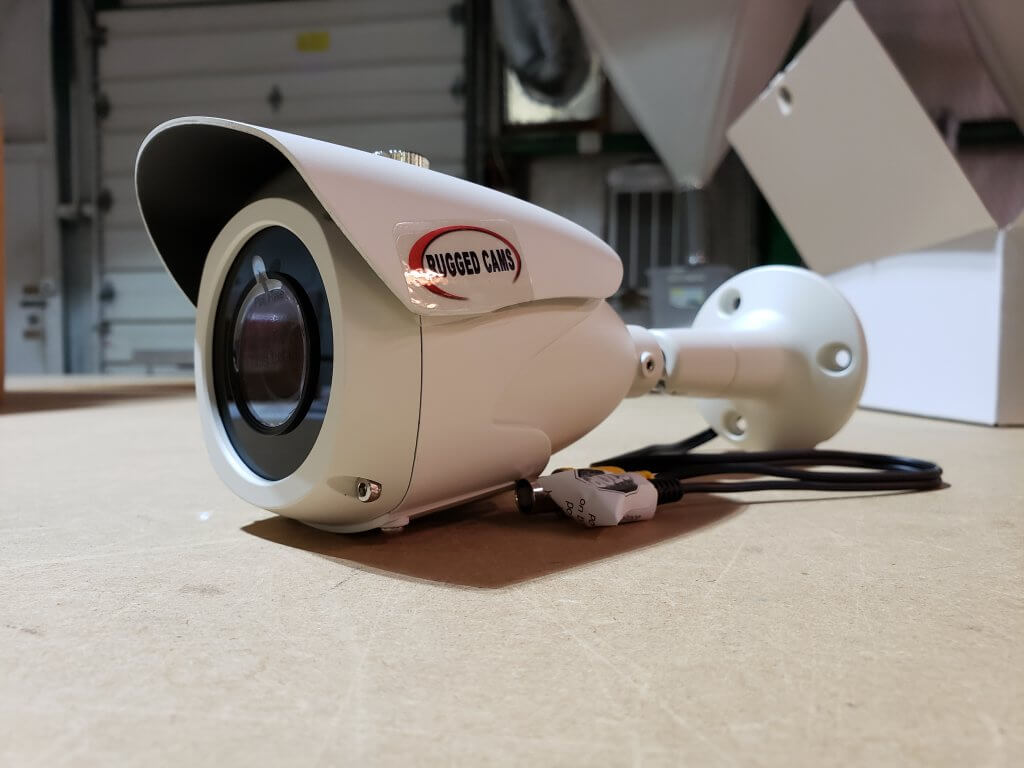 We produce several TVI Bullet Cameras, and today we are going to take a look at the Tru-Scene 2 TVI Bullet Camera. This bullet camera is an excellent addition to your surveillance arsenal, with its many unique features. 
This camera is best used in daylight conditions or well-lit areas with its 3.5mm to 16mm varifocal motorized zoom lens with 1080p resolution. The motorized zoom and autofocus enable customers to control zoom/focus from the DVR controls.
With our TVI format of cameras, you access their menu through the DVRs, with the distance limitations of 1500 feet. Over a single coax connection, no Cat5e or Cat6 cable, no router, or switch needed.
Here are a few features of the Tru-Scene2 TVI, dual power (DC 12v, or AC 24v), has a build-in de-fog that can be turned on and off, privacy mask for up to 16 areas (this is where you can blackout space so people can not see what there is), motion detection can be turned on and off, camera ID (letters A to Z or numbers 0 to 9, or even symbols can be used).
This camera can be mounted from the ceiling or the wall because of its 3-axis bracket. With the dimension of 3.24″ wide x 3.50″ high x 10.35″ deep and only weighing 1.3 pounds, most people won't even know it is there.
For more information on this TVI bullet camera, you can contact one of our Design Engineers here at RuggedCams toll-free 866-301-2288 or stop by our website at ruggedcams.com.