We here at EnviroCams take your security very seriously and do everything we can to protect your video and the privacy of your system. We have quite a few safeguards put in place to accomplish this which you'll see during your remote setup. You will only have to do this remote setup once to your phone / smart device and then you'll be all set!
Give us a call if you have any questions!
1-866-283-6003
Step 1: Download the Guard Viewer App
Guard Viewer is a third-party application that we have thoroughly tested with our cameras and NVRs.
Step 2: Set Up
You can chose to create an account or click the "Try Now" button and set up your account later.
On the "Live View" page you need to click one of the empty preview boxes or the add camera icon at the top right of the screen. 
Next, choose Manual Add.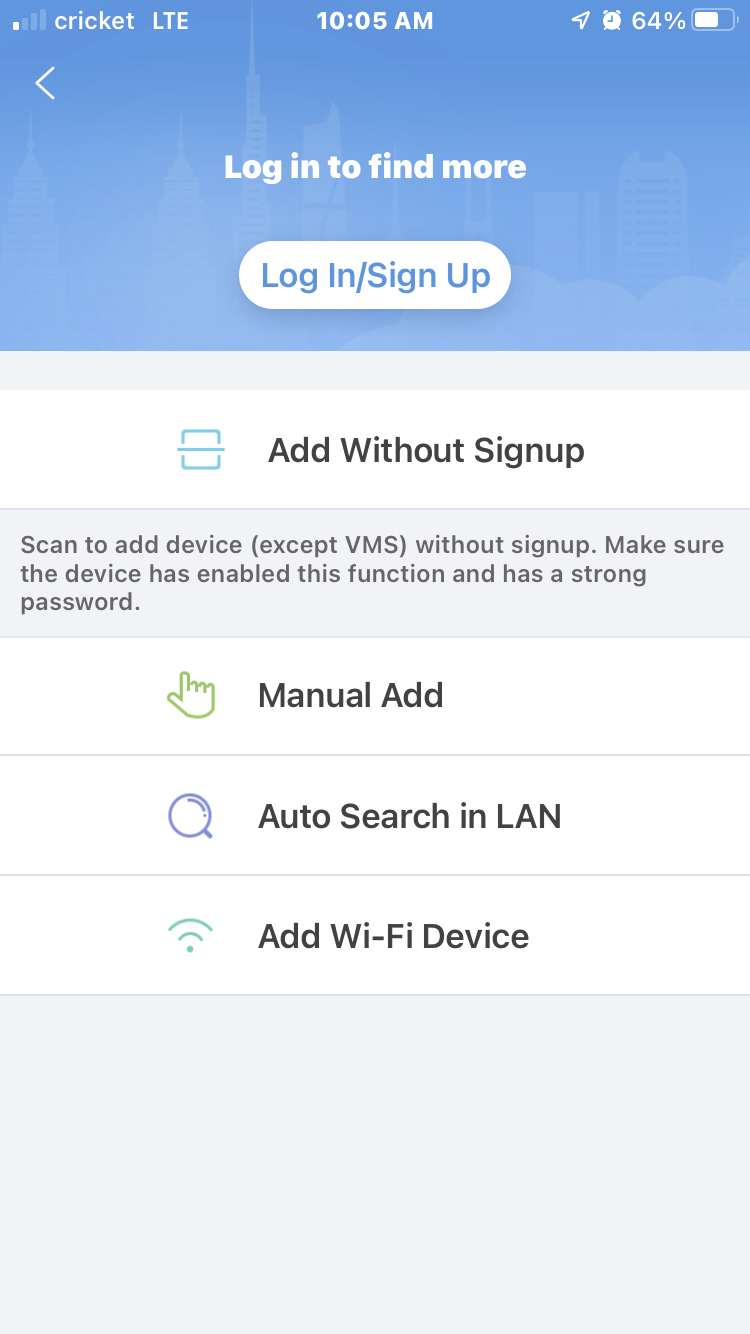 Next, input the following fields and click Start Live View.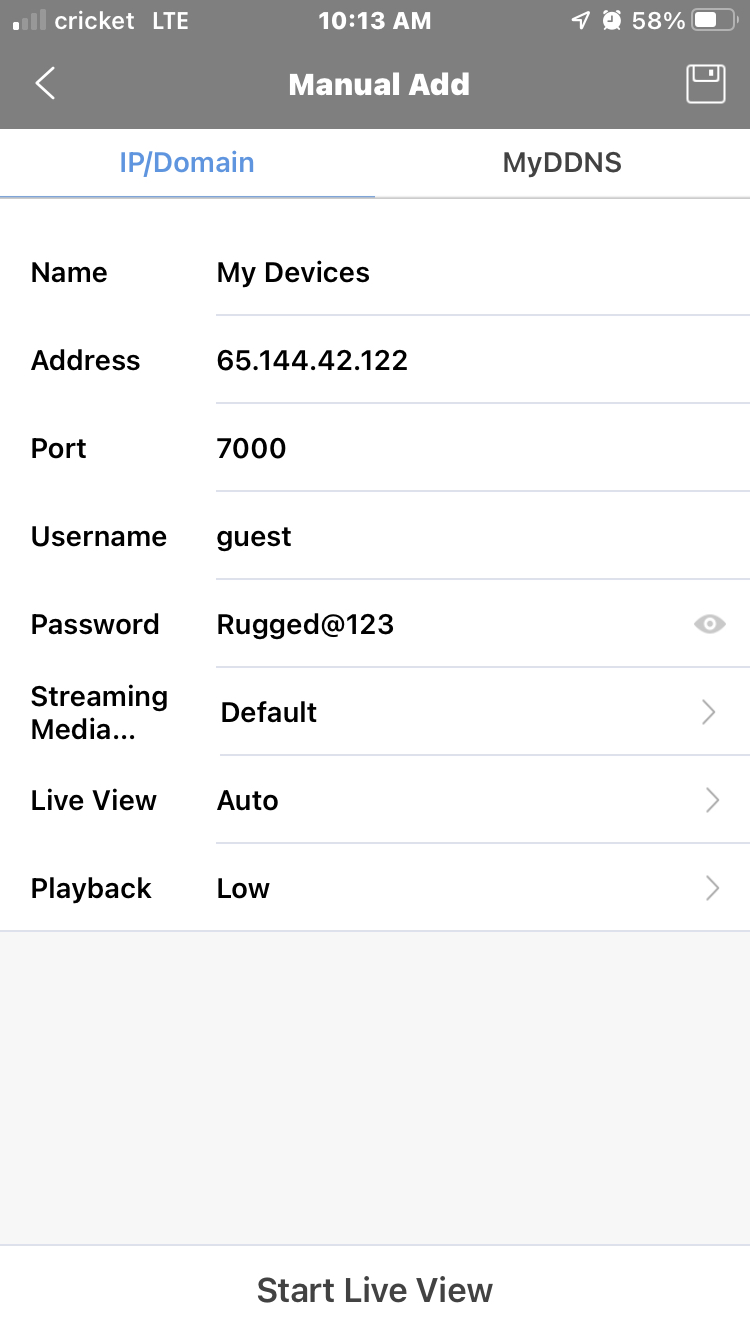 Desktop and Remote Viewing Demo using Guard Station and Star4Live