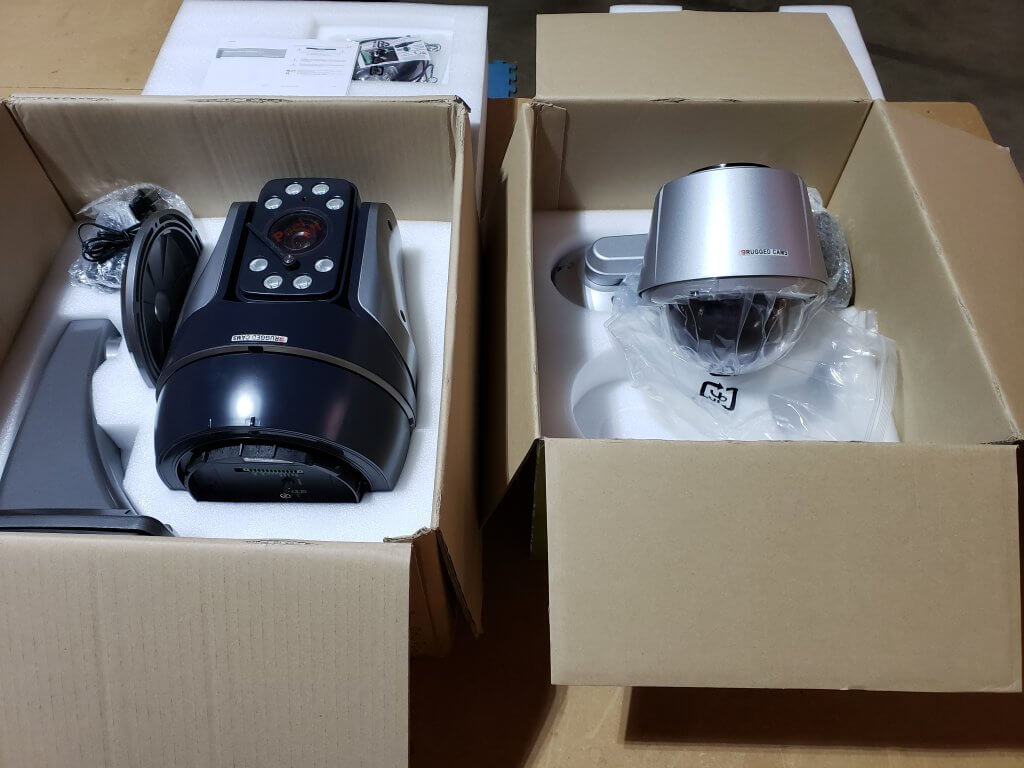 In our series of HD-TVI Pan Tilt Zoom cameras, we have the Scout-HD and the Night Scout-TVI. Both of the cameras have amazing features and can use them inside or outside for surveillance.
The Scout-HD is a non-infrared model for daytime or well-lit areas. We utilized a high-speed dome with a wonderful WDR technology (wide dynamic range) that handles bright and dim lighting beautifully. The lens is a 30x optical / 12x digital zoom lens (4.3mm to 129mm). This high-speed dome can achieve up to 500 degrees per second speed when traveling to saved Presets, Swings, and Patterns. It also calculates the shortest path to get to a saved position by using Vector Drive Technology.
Can remember 209 Preset positions, 8 Patterns (up to 880 commands – approximately 4 minutes total per Pattern) 10 Swing Commands, and 8 Groups – which can be a combination of Presets, Patterns, and Swing commands.
The Night Scout-TVI is an infrared model that delivers flawless daytime and nighttime video. This PTZ is a great way to light up the night. The large LED Infrared Lamps will shine out to as far as 820 feet on a moonless night, AND – The intensity is controlled by how far you zoom. It also has Image Stabilization, which is also controlled by an On/Off toggle in the Menu. So if your mount is a little shaky or the winds are high, this setting helps when you are zoomed in tight. The Night Scout is equipped with a Panasonic PTZ Module that has a 30X Optical Zoom Lens and a 12X Digital Zoom as well (4.3mm to 129mm – which gives you a picture that starts almost 59 degrees wide, and can zoom in to slightly over 2 degrees wide).
Both of these PTZ can be totally controlled through the standard coax at the DVR; no need for the RS485 control wires needed.
For more information on our HD-TVI PTZs, contact one of our Design Engineers toll-free 866-301-2288 or stop by our website at ruggedcams.com.