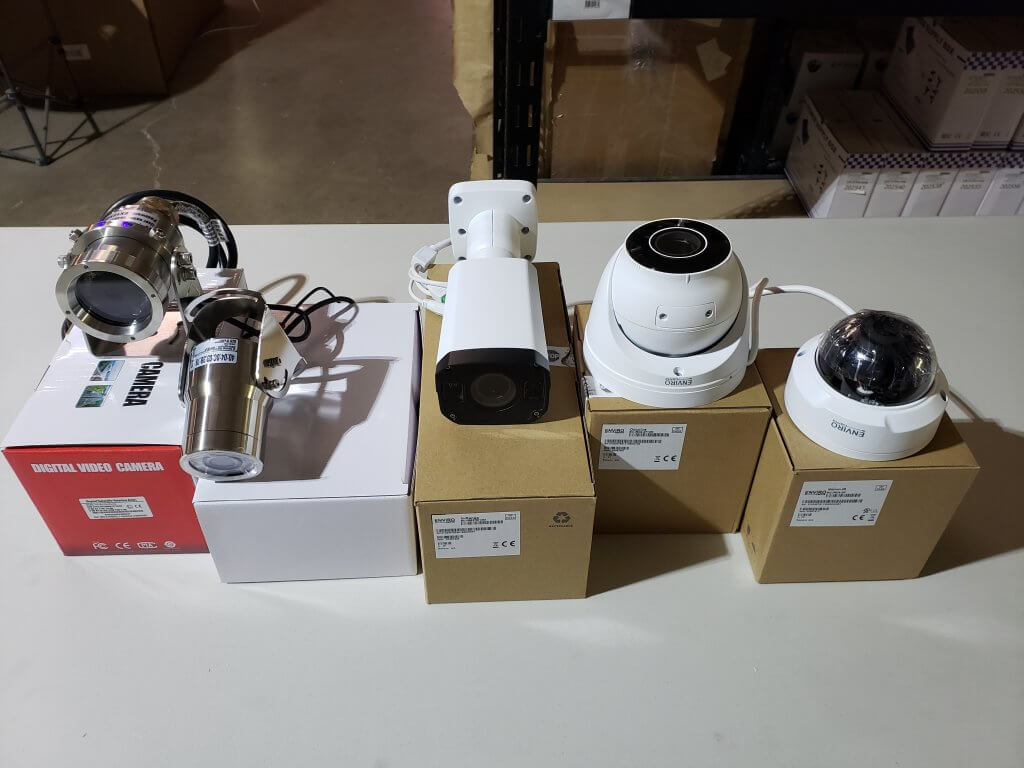 Three main types of a freezer or cold storage units are for food, textiles, and pharmaceuticals. For these types of cold storage facilities, we here at RuggedCams have a series of cameras called Freezer and Cold Storage IP Cameras. These cameras can be used in places like supermarket chains, restaurants, cold rooms, and chilled storage.
All IP Cameras listed are rated down to -40 below zero.
The EXP-Mini – ATEX Certified Explosion Proof Infrared IP Camera for places that have cold storage for chemicals or explosives areas.
RuggedDome IP is are stainless steel dome that is rust and germ resistant, as well as salt water friendly.
The Stronghold – MPIRIP 3.6mm Lens and Stronghold – MPIRIP-AF 2.8 – 12mm lens are stainless steel bullet cameras, they are in use at thousands of food processing plants, factories, chemical processing facilities, marine vessels and anywhere you find a challenging environment.
The N-Range 2MP (1080p) Infrared Network Bullet Camera and N-Range 8MP (4K) Infrared Network Bullet Camera are great for hallways or narrow alleys, and that is what most freezers and cold storage areas are about the size of.
The Occulus Moto Dome IP Camera and Occulus-4K Moto Dome have an optional onboard Micro SD Card for stand-alone or POE loss Recording – with automatic download to NVR when POE is restored.
The Sentinel-IR 4K Moto-Dome and Sentinel-IR Moto-Dome make an excellent low light surveillance tool.
With all these options for cameras to install in your freezer and cold storage, we know you have questions about which one is right for the application. We have ten Freezer and Cold Storage IP Cameras in this series, and one is right for your use. That is where we came in at contact one of our Design Engineers toll free 866-301-2288 or stop by our website at ruggedcams.com.