Should we get a Dome Security Camera or a Bullet Security Camera? We hear that question a lot and the answer is in how and where you use them.
Here is one reasons for choosing a Dome Camera:
Dome Cameras Are Less Visible
A Dome Camera is a little harder to see, so it is a good option if you are trying to keep people from noticing them. Our Micron-IR is are most miniature IP dome camera we carry in stock.
The Micron-IR stands only 3.2″ tall, and the base is 4.3″ broad. Making this camera an easy one to overlook.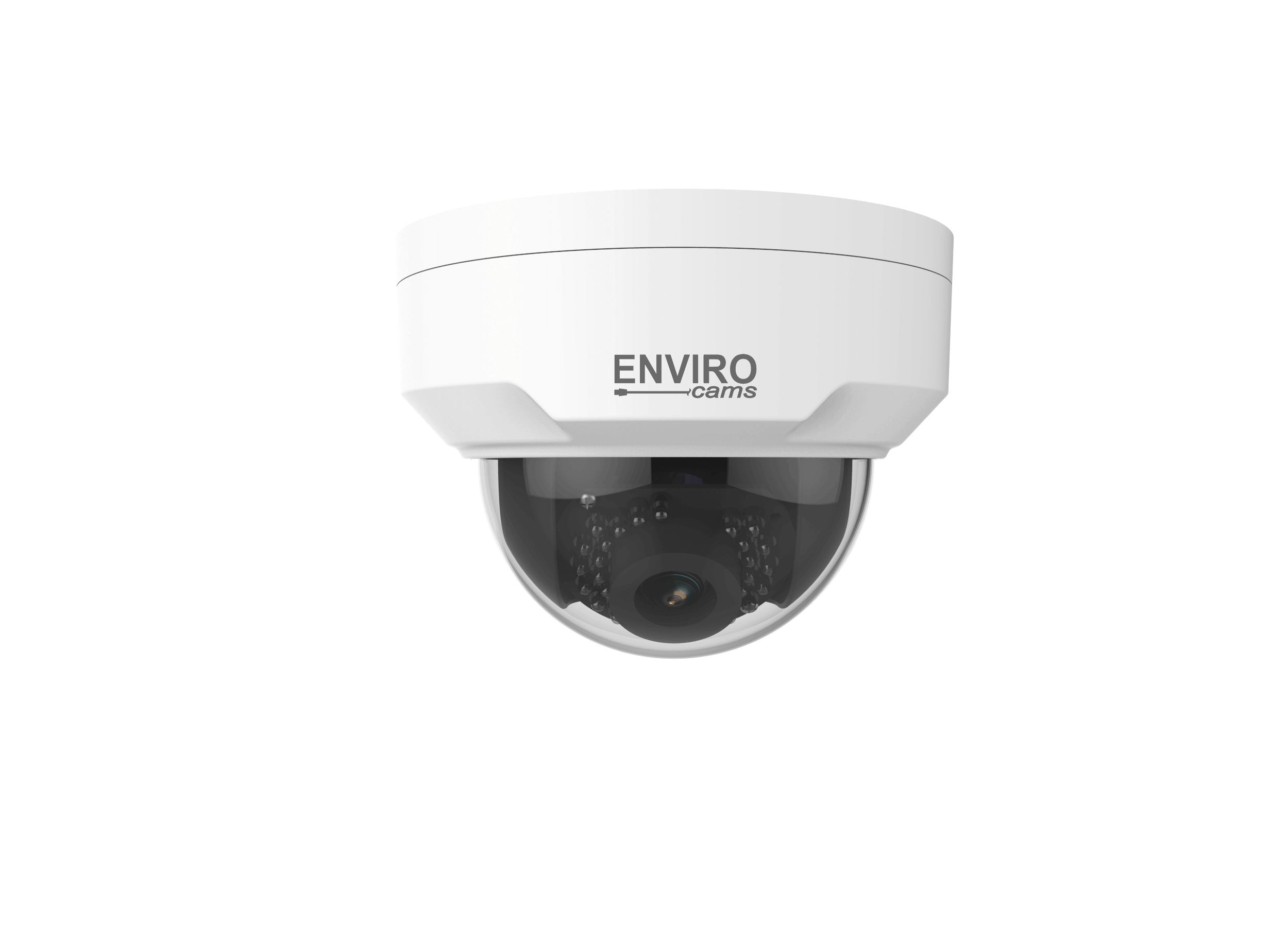 The 2.8mm Fixed Lens is Super Wide (90 degrees) and is best used where the area being watched is close. For example, when watching a door entry or exit, the area in best focus is approximately 8-12 feet out. Anything farther out still looks excellent, but the best focus is within that 8-12 feet.
This IP Camera works well indoors and is hardened for outdoor use as well. For example, this dome camera is IP67 Weatherproof Rated for outdoor use in any weather and IK10 Vandal-Resistant Rated. This means that this camera has been tested with the equivalent of a sledgehammer weighing more than 11 pounds – being dropped onto the dome from about 18″ – with no damage.
Add in the fact that this camera is rated down to -35below and +140 (F), and you have a camera that is ready for anything you can throw at it.
For more information on the IP dome camera, contact one of our Design Engineers toll-free at 866-301-2288.