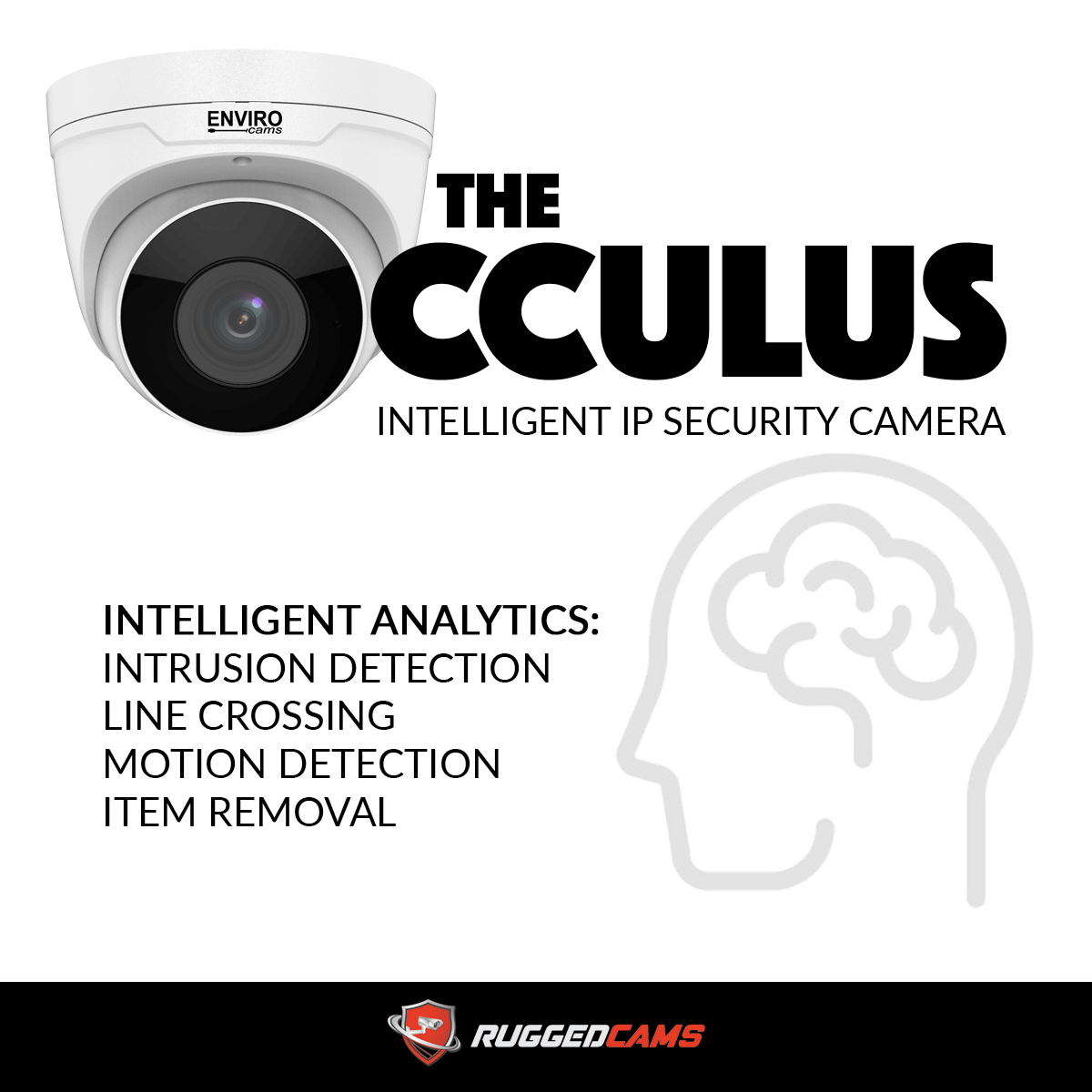 Intelligent Camera with Smart Analytics
The IP camera surveillance world has changed over the years; IP dome security cameras can be used for more than just video. Our Occulus Moto-Dome and Occulus Moto-Dome 4K has many intelligent features that your father's IP security cameras did not have. 
I know your father's IP camera did not have smart analytics. The built-in behavior detection features like intrusion detection, line crossing, or motion detection. This feature can help you determine when someone is in an area, they are not supposed to be, like your office or a private place. 
Some of the built in features include:
Face Detection

(not facial recognition)
This feature will detect a face, then save it, and can line the faces up as if in a police lineup so that you can review the visitors for a particular time and replay the associated footage of them in it. 
Defocus / Tamper Detection
Want to know if someone is tampering with the camera? Have the feature defocus or camera tampering turn on; that way, if someone covers the face or sprays the front of the camera, the camera detects it, and the NVR will sound an alarm.
Object Removal Detection / Scene Change Detection
This feature is excellent for an office or an area that has high-dollar merchandise. Scene change if turn on this feature will alert you when something in that area changes like a valuable laptop goes missing or if a high-value item is no longer on the shelf. 
People Counting
Would you like to know how many people come and go thru your door? Turn on the people counting feature, and it will keep up with people coming in and leaving an area. 
For more information on more features, the Occulus has contact one of our Design Engineers toll-free at 866-301-2288.