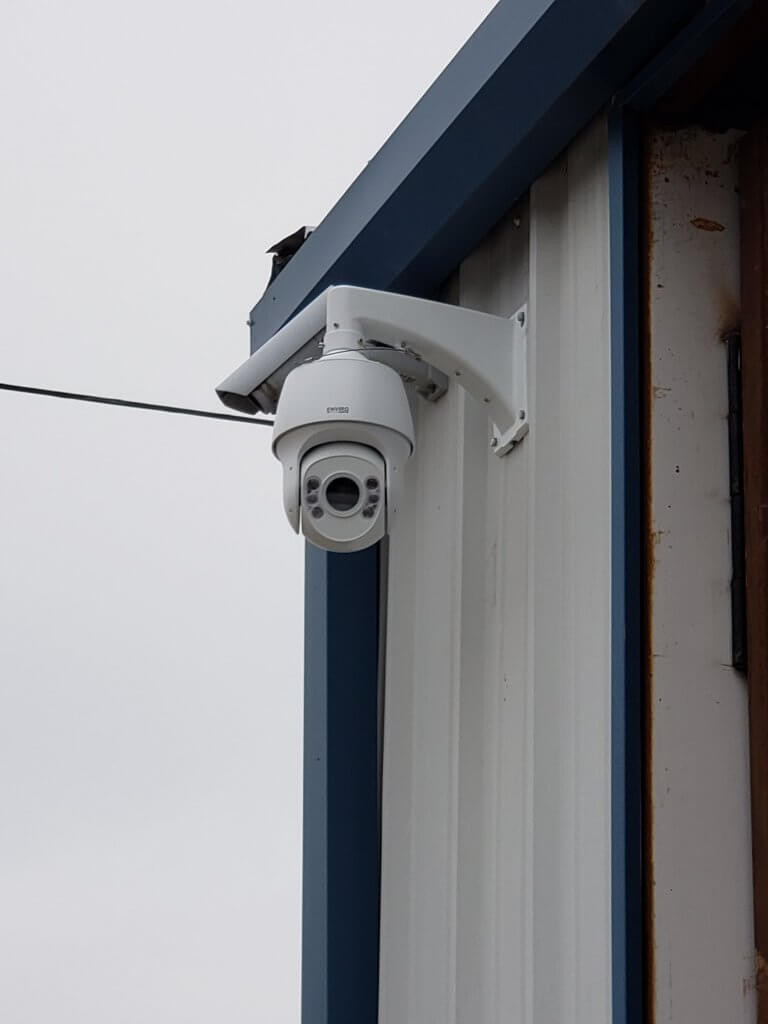 We have a large variety of IP Pan Tilt Zoom Camera in stock and ready to ship. The Scout IP is one of these IP PTZ cameras, you would think because the price is low, you would get shorted on features, but that is not so with this PTZ camera.
Our Systems can transmit video & audio up to 820′ ft over cat5/cat6 cable without repeaters, with our NVR and switch. The operation voltage must be more local to the camera (within a couple of hundred feet max when using AC voltage). The 12v DC 3.33amp power supply is provided with every camera.
Full 360 degrees pan with auto-reversing tilt, a motorized 22x zoom lens, and 1024 presets savable. 2 Megapixel resolution (1920 x 1080 max) H.264/H.265/MJPEG options and triple stream capable. Motorized 5.2-114.4mm varifocal auto-focus 22x optical megapixel zoom lens.
With an IP66 weatherproof rating, the Scout IP is an indoor/outdoor camera with a wide temperature rating of -40 degrees below to +149 degrees Fahrenheit.
Up to 490 feet of infrared illumination with an intensity that you controlled thru smart IRs, which controls the brightness based on the picture – if something is too close and starts glaring too much white in the picture, it turns down the brightness. The optical glass window with higher light transmittance.
Optional onboard Micro SD card for stand-alone or POE loss recording with automatic download to NVR when POE is restored.
The long arm wall mount and flush pendant mount both provide standard with the option to purchase PTZ pendant mount extensions (two different lengths to choose from), PTZ corner mount, and PTZ pole mount.
For more information on this IP Pan Tilt Zoom camera, contact one of our Design Engineers toll-free 866-301-2288 or stop by our website at ruggedcams.com.