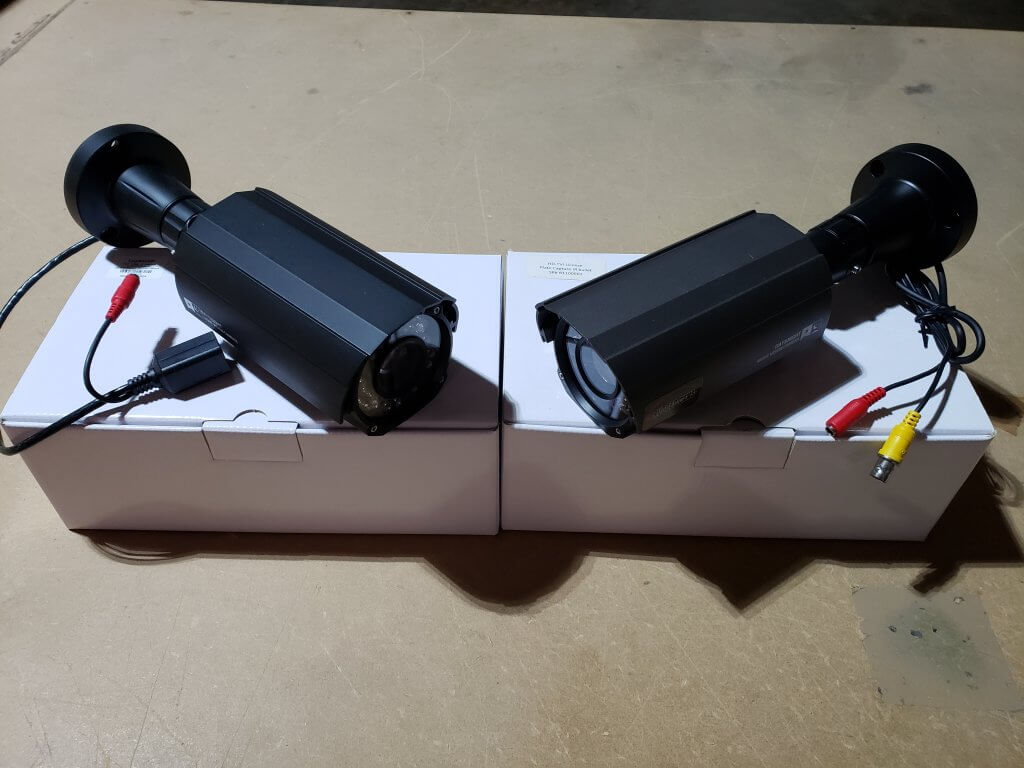 The Tag Shot IV is the 4th Generation of our License Tag Capture Camera, and the first to deliver license plates in High Definition TVI (1080p). Never before has License Tag Capture presented plate images in such clear, High-Resolution images (more than a thousand TV lines).
The Tag Shot IV has a 5-50mm Varifocal (Manually Adjustable) lens to fine-tune the zoom so that the license plates are large and crystal clear.
The Tag Shot IV can repeatedly capture tags out to approx. Fifty feet (15 Meters).
The Tag Shot IV can capture tags accurately at speeds up to approx. 30-32mph (50 km/h).
This TVI Capture Camera delivers High Contrast Black & White video both day and night for tag pictures that are always sharp and crystal clear.
As usual, the height and angle of the camera placement are crucial in getting good, reliable pictures of license tags. The same rule applies to all tag capture cameras: No more than 30-35 degrees above or to the side of passing vehicles. Having the license plate in view for the most extended time frame increases the number of video frames that you will capture.
The Tag Shot IV has combined the number and types of IR LED Lights to clearly and evenly illuminate the license plates. The Tag Shot IV combines 5 SR-LEDs for wide-angle illumination (square LED's), and 25 Five degrees LED's for long-range lighting.
At the heart of the Tag Shot IV License Plate Capture Camera is a TVI Panasonic 1/3" 2.12 Megapixel Camera Chip that delivers a 16:9 wide-angle picture is Progressive Scan for uninterrupted, lossless frames of video.
The new Tag Shot IV operates on 12V DC and sips power at less than 5 watts (410mA). See our Specs for more information.
Make sure that you have a TVI capable DVR before ordering this camera.
To get more information on the License Plate Capture Camera, contact one of our Design Engineers toll-free 866-301-2288 or stop by our website at ruggedcams.com.