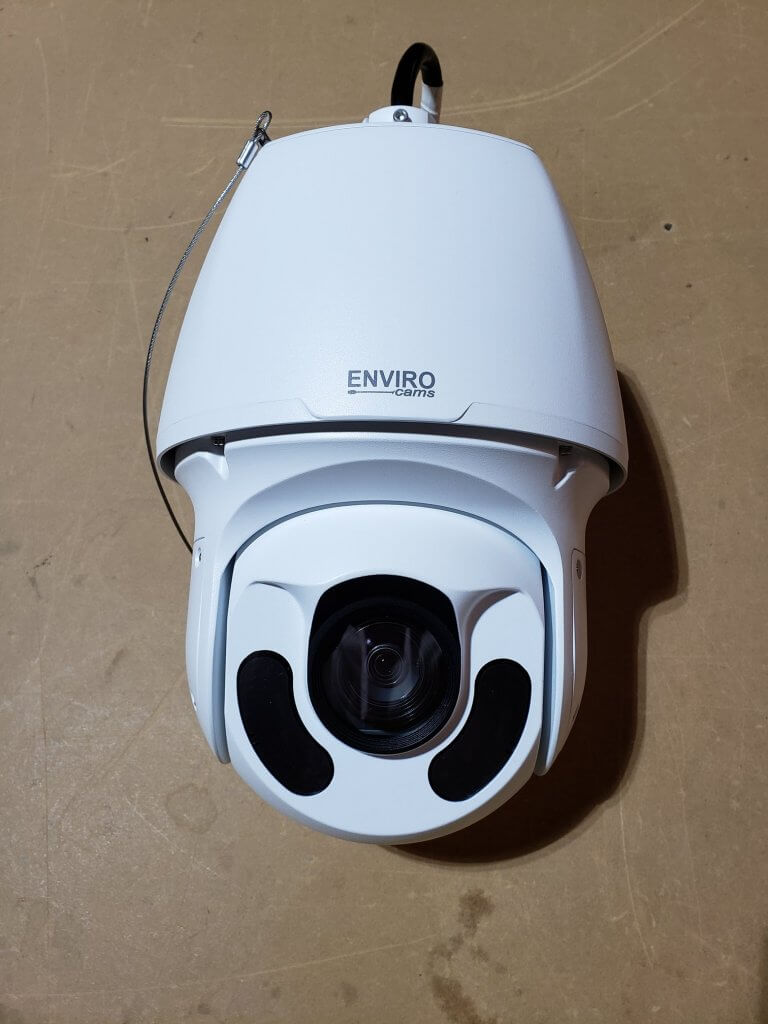 We carry the biggest selection of IP Pan Tilt Zoom cameras, with some of the best features. The Commander-30 Infrared Starlight IP PTZ is one of those cameras. Here are a few of those features.
Supports many Smart Analytics – People counting, Face Detection, Line Crossing, Intrusion, Motion, etc.
This camera has Audio input wires. This makes it possible to add an external Mic if needed.
Also has an Alarm input connection. This can facilitate many scenarios. For example: connect a door or other type sensor, and program actions based on that – such as going to a preset position, send an email, etc.
This PTZ can have as many as 256 preset positions, can run up to 16 patrols and patterns  (It can run up to 16 patterns as well as patrols, and can remember patterns that are as long as 15 minutes per pattern). It also has a home position that it will return to after a time you have set.
One of the unique features of this small, yet powerful Pan/Tilt/Zoom camera, is the 30X Zoom Lens. This lens has a faster Auto-Focus sequence than most PTZ's and can deliver a sharply focused image very quickly. This Motorized Zoom Lens (4.5mm to 135mm), is intended to see people, vehicles and other items of interest at a distance. Notice that the lens starts at 4.5mm. This is not the widest angle and is intended to zoom down hallways, all the way across a warehouse, out to a gate or perimeter fence, or to zoom in on processes or machinery. The view starts at about 63 degrees wide, then zooms in to only 2.3 degrees wide. So that should give you a pretty clear picture of what this camera is designed to do. It's made for Zooming in to see detail at greater distances than most PTZ cameras (Digital Zoom can also be turned on).
This indoor/outdoor IP PTZ has so many features we cannot list them all. To get more information, contact one of our Design Engineers toll-free 866-301-2288 or stop by our website at ruggedcams.com.