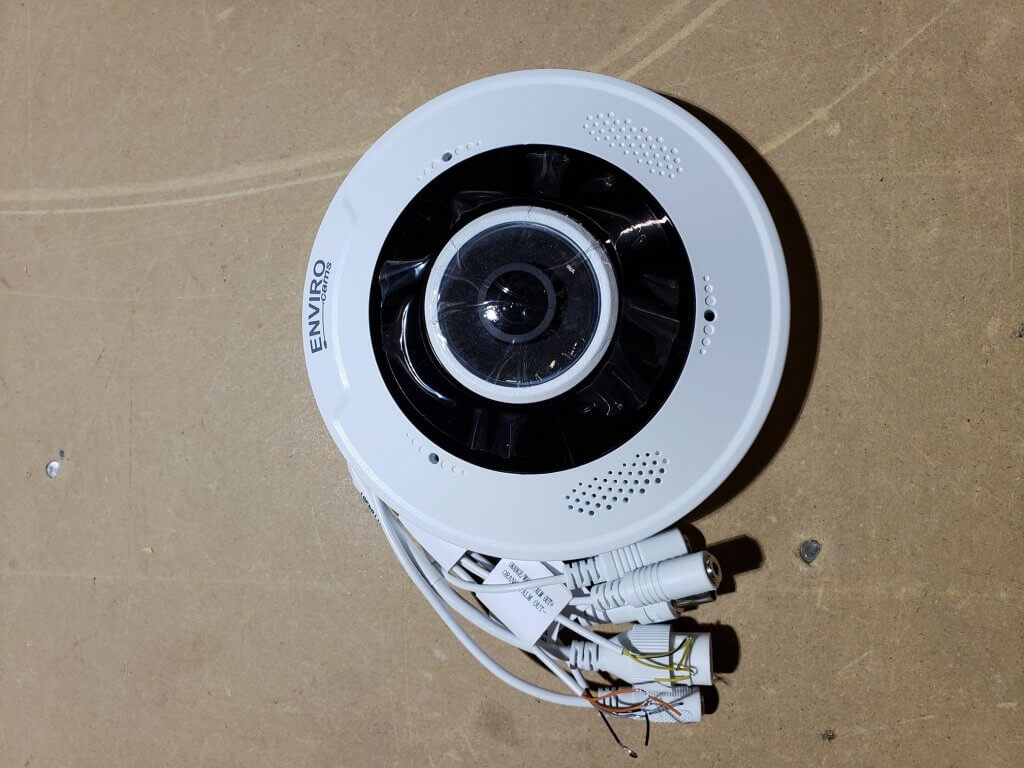 This one IP dome camera can take the place of 4-6 regular cameras, especially in single room applications. Since you can see the entire room with one single camera now, these cameras are catching on quickly. This camera gives you multiple modes for each mounting method you may choose. With the ceiling mount & the desktop mount, there are seven viewing modes  
Original Image (Fisheye or round image only)
360-degree Fisheye + 1 PTZ View
180-degree mode (two 180 degree views – one on top of the other)
Fisheye and 3 PTZ Views
Fisheye and 4 PTZ Views
360-degree Panoramic View + 6 PTZ Views (Panoramic is a full-screen partial view and de-warped)
Fisheye and 8 PTZ Views
With the wall Mount – there are 5 Viewing Modes
 Original Image (Fisheye or round image only)
Panoramic (full-screen partial view and de-warped)
Panoramic and 3 PTZ Views
Panoramic and 4 PTZ Views
Panoramic and 8 PTZ Views
One of the unique features of this Panoramic-4K is many of the views are pan/tilt ready. By using the mouse you can drag, pan, and tilt the camera views to best view that picture the way you want. When manipulating any of the views or PTZ views, you will always see a shape, shown in the original Fisheye view, of exactly where in the entire picture you are currently viewing.
This 4K IP camera is a 12 Megapixel resolutions (4000 x 3000) with a 1.8MM true panoramic 4K megapixel lens and ultra-wide-angle lens with a 360-degrees image on one camera view. 
Built-in Infrared Light can illuminate up to 33 feet, and the way it uses the light as a 360-degree fill-in light is also unique.
This camera also has a built-in microphone and speaker for true 2-way communications.
To get more information on this 4K IP dome camera contact one of our Design Engineers toll-free 866-301-2288 or stop by our website ruggedcams.com.