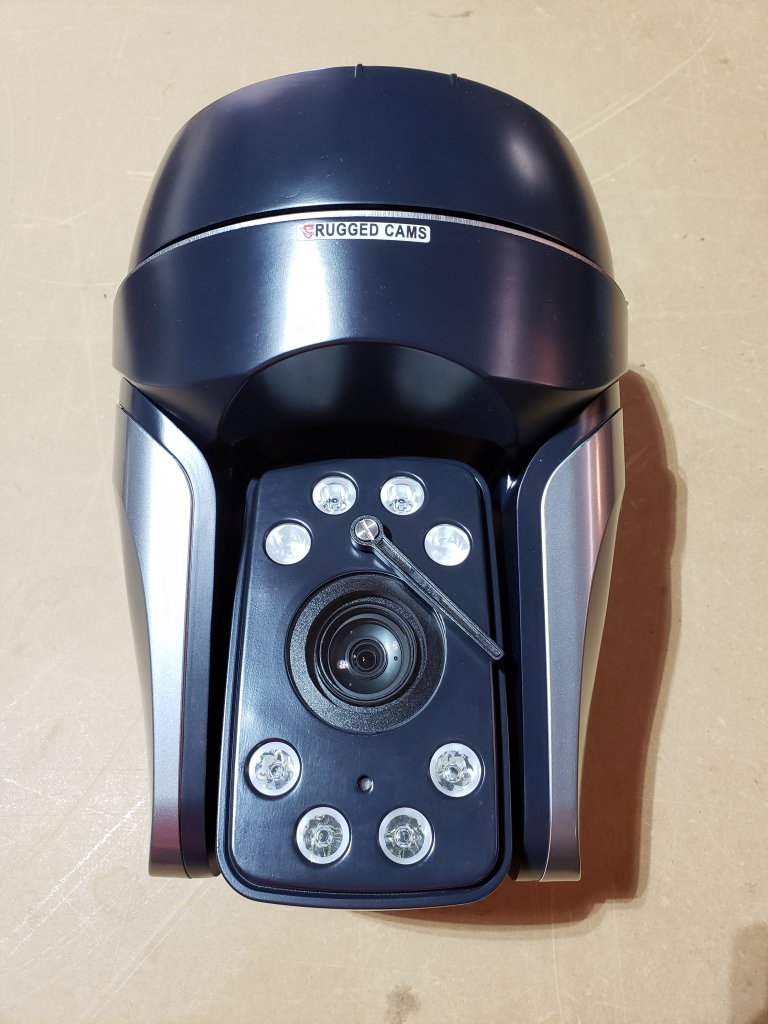 There are so many reasons why a PTZ (Pan Tilt Zoom) Camera is a great choice when installing a security system. We carry a variety of indoor and outdoor PTZ cameras, with many different options to choose from based on your needs. Our cameras are rugged and built to last; let's go over the top 10 benefits to selecting a PTZ.
Large Field of View- with a PTZ, you get a full 360-degree range of motion. Both pan and tilt can be preprogrammed, with 256 preset positions available.
Built-in Motion Tracking- Detect motion, track a person or object, automatically panning, tilting, or zooming to follow. This provides excellent evidence in case of theft or vandalism to your property. With a PTZ, you get full motion tracking capabilities.
Night Vision-a significant benefit when there is poor lighting in an area. Infrared LED lamps onboard can deliver invisible IR light out to almost 500 feet on a moonless night. Controlled via Smart IR, you get a clear picture even if there is white glare, by adjusting the brightness.
Weatherproof-made to live in even extreme environments. Our PTZ cameras are rated to -40 and up to +150 degrees Fahrenheit. Intelligent Temperature Control is another great feature that has fans to control the temperature of the PTZ and heat dissipation that is highly effective. With innovative snow removal technology, there is a heater in the lens and lamp areas that will melt off snow and ice.
Powerful Zoom-real optical WDR (Wide Dynamic Range with 120DB gain) from Sony. Unlike digital EDR, this feature can help with blinding glare, and when the sun is behind someone, you are trying to identify. With 30X zoom, you can read even the smallest print across a large warehouse, giving you a clear, sharp picture.
Multiple Alarm Inputs-this can facilitate many scenarios; for example, connect to a door or other type of sensor. Our PTZ cameras also have audio and face detection, as well as people counting. With these smart features, you will be able to closely monitor any event that goes on in and around your property.
Tamper Resistant-ideally, you want to mount your PTZ somewhere up high to get the best possible view, which also affords some protection. In either case, our PTZ cameras are built with rigid metal housings and high strength poly-carbonate domes, making them virtually shatterproof to vandals.
Auto Focus- with, full range auto focus, built-in, no matter where you pan, tilt, or zoom, the resulting picture will be sharp and clear. With 30X zoom and up to 32 presets per patrol, you get a total recording time of 15 min per each pattern. Our PTZ cameras have faster auto focus than others on the market.
Simplified Install-a PTZ can cover a broader range of property that even multiple, well placed fixed cameras might not be able to accomplish, turning into less time and money spent on installation.
High Definition Options-2 megapixel with 1080p resolution at 30 fps (frames per second) and can be set to 720p or lower if needed. Our PTZ cameras can carry an SD card for stand-alone or emergency backup recording (128 GB).
With all these options and still many more to choose from, a PTZ is a smart choice for many when deciding on what kind of camera or cameras for a security system. Let us help you design your custom security camera system for you. Contact one of our Design Engineers toll free 866-301-2288 or stop by our website at www.ruggedcams.com.