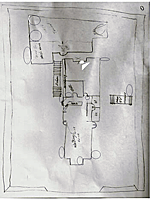 Custom Security Camera Design
We design Hundreds of Security Systems every Month
All We Need is:
Send our Engineers a Site Plan, Floor Plan, Rough Sketch or even pictures of your property via Fax, E-mail or regular Mail.
Doesn't have to be fancy – just draw out a rough outline, & cell phone pictures are just fine.
Fax # (903) 498-8989
e-mail: sales@rugged-cctv.com
Address: 201 N. Elm, Kemp, Texas 75143
*Be sure to include your Name and Phone Number on your plan, or email.
contact our engineers