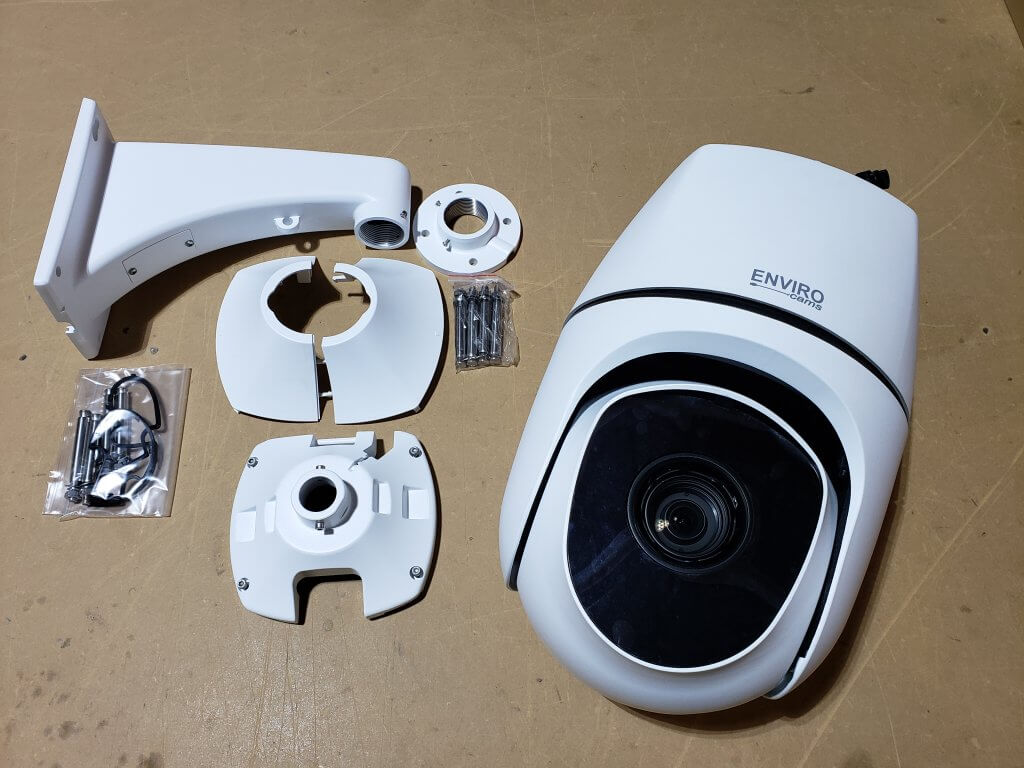 The PTZ-4K-22 is a 12 Megapixel Indoor/Outdoor Pan Tilt Zoom Camera that is one of only a handful of 4K PTZ Cameras available – ANYWHERE!
The Huge Infrared LED Lamps onboard this awesome 4K PTZ, are Intensity-Controlled Smart IP Lamps. They can throw out light as far as 800 feet! Smart IR, which controls the brightness based on the picture – controls the intensity of the Infrared lamps automatically. If something is too close and starts glaring too much white in the picture, it turns down the brightness.
This 12 Megapixel Network Camera works great anywhere you put it – Indoors in warehouses or plant floor environments, but also, thanks to being totally weatherproof, at any outdoor location it is needed. At a Gate, a Driveway, Restricted Areas, or building entrances. This PTZ Camera delivers 4K resolution (4000 x 3000 – 12 Megapixel) at 20fps, and can also be set to lower if needed. It also has the ability to carry an SD Card for stand-alone or emergency backup recording (up to 128Gb).
This PTZ can have as many as 1024 Preset positions, can run Patrols and Patterns (It can run up to 16 patterns as well as patrols, and can remember patterns that are as long as 15 minutes per pattern). It can perform these Patrols and Patterns at great speed as well – up to 300 degrees per second rotation is possible. The PTZ-4K-22 can tilt past straight down, and will automatically rotate the picture right side up when it passes that point. It also has a Home position that it will return to after a time you have set.
4K resolution is the way to go in security cameras, and with all the features this PTZ camera has it is the better choice for your property. To get more information on this PTZ or others we have contact one of our Design Engineers toll-free 866-301-2288 or stop by our website at ruggedcams.com.