Cold Storage Security
Preventing Theft in Cold Storage Facilities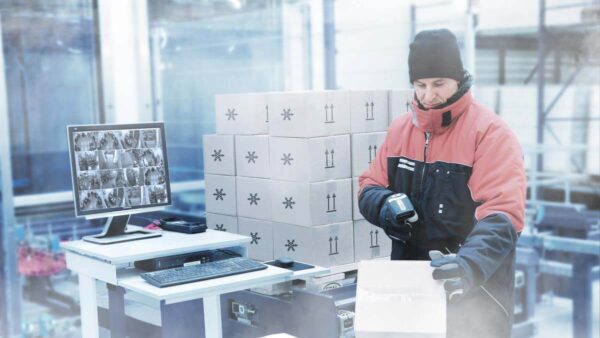 Thefts are everywhere, and you have to keep an eye on everything…but have you thought about preventing theft in cold storage facilities, freezers or refrigerator? Your freezer or refrigerator could fall victim to thefts. Here at RuggedCams, we have put together several complete IP Freezer Camera Package. The best part of the IP freezer camera packages are that they are not a stripped-down cheap no features camera package. All of our freezer and cold storage camera packages are designed for commercial use and are packed full of features that many users have become to rely upon.
Network Video Recorder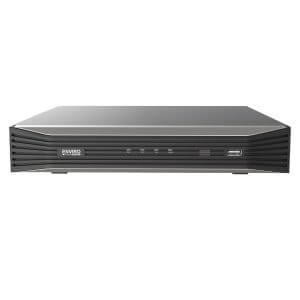 The Eight-channel NVR (part# EC-NVR-P108) with a 2TB hard drive installed with the option to upgrade the hard drive to as much as 8tbs (only placement for one hard drive). The NVR is not a stripped-down model; it is packed with features, along with a three-year warranty.
Plug-N-Play Automatic Connections (Put an end to setting each IP address – Let Enviro Cams do it automatically!)
Many States and Cities require NVRs to be UL listed, and you will find that our NVRs are UL listed.
No worries against Cyber-Attacks with the features of encrypted and enhanced protection.
Supports H.264 / H.265 and our New H.265+ Video Formats (Enviro Cams new H.265+ Can Save up to 95% Bandwidth).
Remote Viewing and Control of everything via VMS (Desktop), and Smart Device App (Droid/iPhone/Tablets) – all Remote Software provided Free
IP (Internet Protocol) Camera
The Occulus 4MP 2K IP Dome Cameras (part # EC-IRD4-2712M) can handle temperatures as low as -40º Fahrenheit. With a motorized 2.7mm to 12mm varifocal auto-focus megapixel lens, use the narrow view for down the aisle or the wide view for the whole freezer. The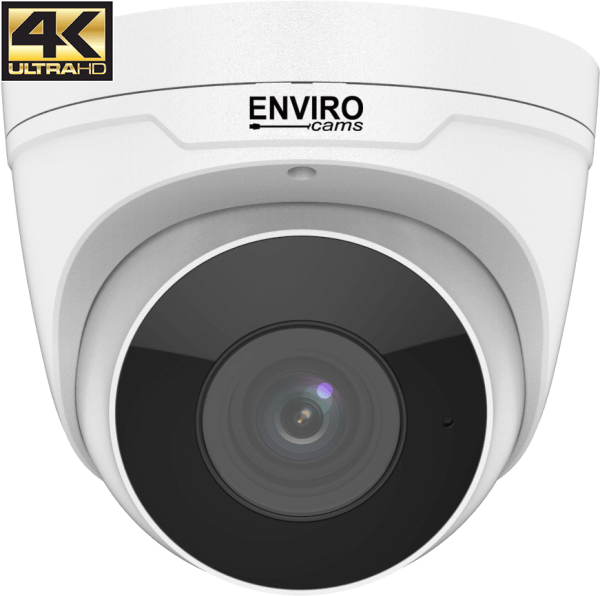 Electronically Isolated Junction Box is included when purchasing the camera. The Optically Clear Glass front protects the lens that maximizes the amount of light reaching the lens. A specially made polycarbonate ring covering the IR LED's has a special coating that controls reflection and passes Infrared Light easier and farther. The On-Screen Display can be turned on with Time, Date, and a location name or other label. This intelligent IP camera also uses Smart Analytics; when this feature is turned on, the camera can alert you when someone goes into the freezer.
100′ Pre-made Cable
The four 100ft pre-made cables (part # EC-100Cat5e) giving you one single cable for audio/video and power. They have pre-made with the Cat5e EZ RJ45 connectors with no need for a tool kit's extra expense. Four 100ft pre-made Cat5e cables also come with this package.
24″ Monitor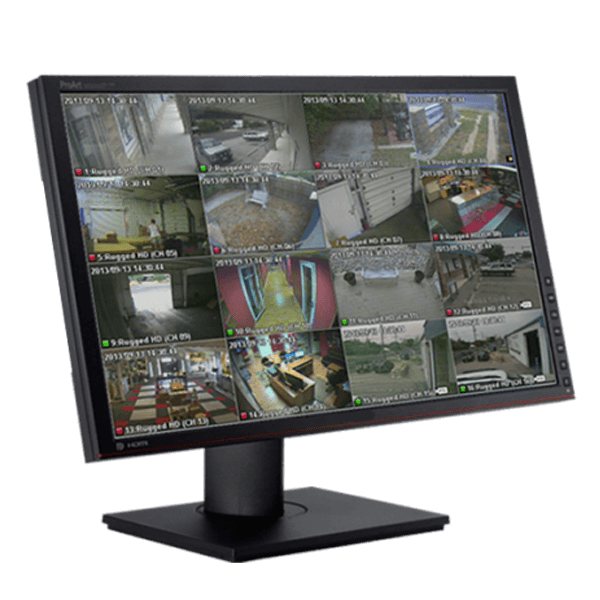 A 24inch LED HDMI monitor (part # EC-24″1080) is included in this package. The monitor consists of the monitor, power adapter, power cable, HDMI cable, and the user's manual. The available features include DC 12C power input, display area, VGA input video input interface, and HDMI input video input interface.
Plug-N-Play
Our IP camera freezer package is easy to install because of being Plug-N-Play. Simply run the pre-made cable and plug it into the NVR and the camera, then plug the monitor into the NVR, and you should get a picture within a few seconds.
Viewing app capabilities
A complete IP Freezer Camera Package that is made for your freezer, all four cameras can be mounted in one large freezer or multiple freezers. Connected back to the NVR (outside the freezer) and viewed with the monitor or by the app from a cell phone, tablet, personal computer, and laptop anywhere in the world.
Warranty and Tech Support
The Camera Freezer System comes with a 3-years warranty, with unlimited tech support for life. We Also have a tech-support page on our website with lots of how-to videos. On our tech support page, you may also see video from the Occulus IP dome camera, along with all the IP cameras we offer.
Don't be a victim
Thefts rob you of thousands of dollars in merchandise every year; by installing one of our systems, you can cut some of that cost down and save money in the long run. Making sure employees and customers know that a surveillance camera system installed on the premises will make the thieves think twice about robbing your business. Why delay purchasing? Talk to one of our Design Engineers today to get your free quote.
---
About Us and Contact Information
We know that choosing the right camera for your business can be daunting. There are so many options and so many things to consider. That's why we are here! We love to help our customers choose only the best and only the essentials needed for your application. We won't up-sale you cameras you don't need. We offer you a completely free system design that outlines everything you need. For more information on the IP Freezer Camera Package or start your free system design, contact one of our Design Engineers