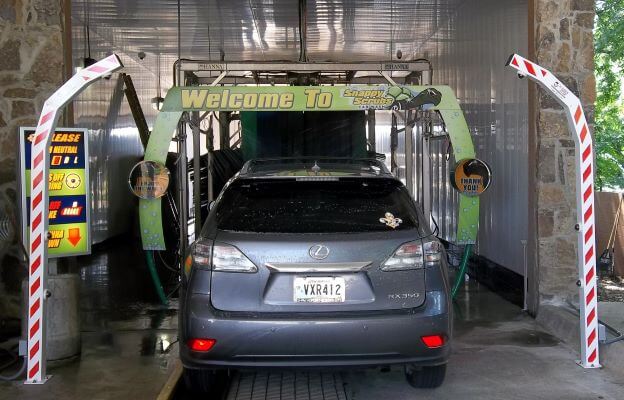 The N-SPEX TVI System Vehicle Condition Documentation Systems is used to document the condition of vehicles, from various camera positions and angles, as they enter the facility, during the process or service, and also as they leave the facility. Authorized personnel may view Live or pre-recorded footage of each vehicle to detect damage or unsafe conditions, and to determine if the damage or hazardous condition was pre-existing quickly, happened while at the facility, or after leaving the facility.
The N-SPEX Vehicle Condition Documentation System gives you the High-Resolution tools you need to avoid most damage claims and can save you thousands of dollars per year.
N-SPEX MEGA STIX to our line of N-SPEX TIX Vehicle Condition Documentation Systems. Each pair of MEGA STIX uses six state of the art HD-TVI 2.2 Megapixel cameras to record the condition of each vehicle with a total of 13.2-megapixel resolution per set. The HD-TVI Cameras transmit video over standard coax cable to the HD-TVI DVR.
The HD-TVI Megapixel cameras create a better video than IP cameras at a lower cost. HD-TVI Cameras have no video compression, no signal delay; they do not require a switch or router and no IP wiring.
STIX will give you a view of:
Left Side STIX: Left Top of Vehicle, left Side, Front of Vehicle & License Plate
Right Side STIX: Right Top of Vehicle, Right Side, Rear of Vehicle & License Plate
For information on the N-SPEX TVI System Vehicle Condition Documentation Systems, contact one of our Design Engineers toll-free at 866-301-2288 or stop by our website ruggedcams.com.