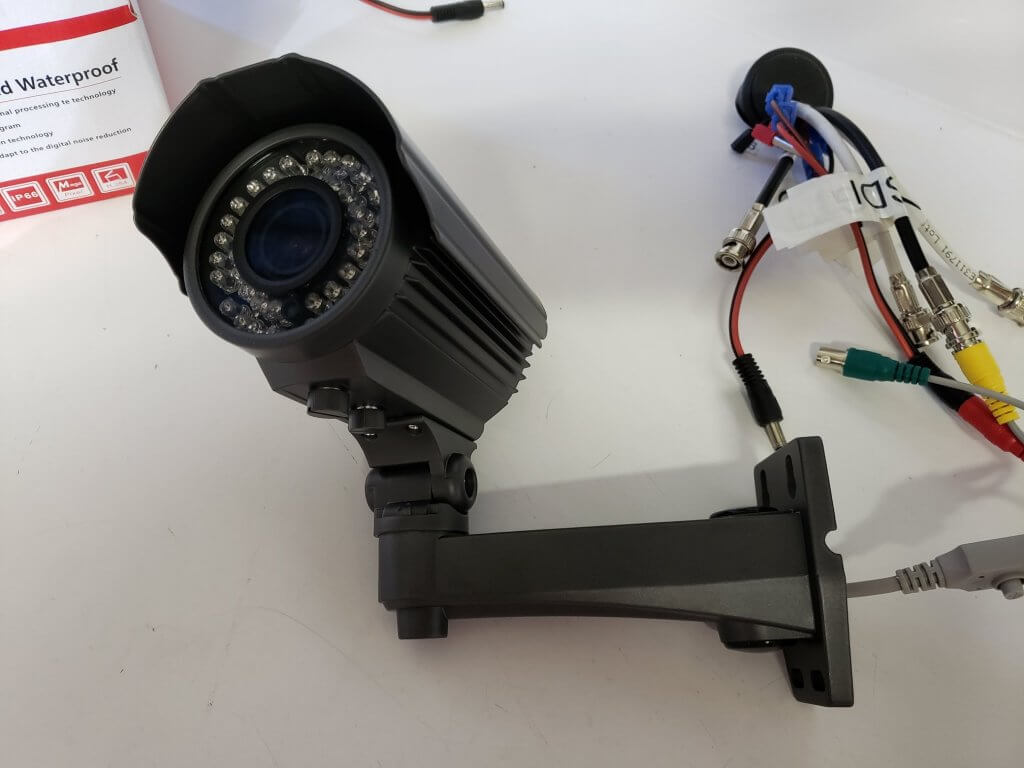 This bullet camera has three video options, that can be changed instantly by selecting the correct connector (TVI, HD-SDI, and Analog-960H). The other three video options can be accessed through the menu settings (EX-SDI 1.0, EX-SDI 2.0, SDI off)
The Cobra-90 is a High-Resolution Infrared Security Camera with a 2.8 – 12mm varifocal lens. The lens can be easily adjusted via the external knobs. Most other varifocal cameras require you to dismantle the camera to adjust the lens, so our external controls make changes easy.
The Cobra sports a bracket that lets you hide the cables away from harm and has 42 IR LED's can illuminate an area up to 90' away.
Smart IR function gives clear, sharp vivid images even in complete darkness. It eliminates image IR saturation of up-close objects in the dark by intelligently controlling the IR sensitivity.
The Cobra is IP66 rated and can be sprayed or hosed down with no damage or water incursion.
Day & Night
42pcs LED Lights, 90' IR Distance
2.8 – 12mm Manual Varifocal Lens
Metal Housing
IP66 Rated
HD-TVI 1080p or 960H Analog
To get more information on the bullet camera, contact one of our Design Engineers toll-free 866-301-2288 or stop by our website at ruggedcams.com.