When adding security of any kind to your facility, it pays to do some research and make sure you have a good grasp on your goals and how best to accomplish them. The last thing anyone wants to do is add security equipment, only to realize later that it lacks features you need, or isn't even reliable.

Any security to be used at a business needs to be a higher quality than what can usually be found at a warehouse club or on auction sites. It doesn't matter whether the security you're adding is in the form of Alarms, Locks or Security Cameras, consumer-grade equipment is not going to provide the level of security or the durability of an Industrial-Grade system.

If you're adding locks, they need to have over-sized, hardened metal that will be a hindrance to sawing or cutting. They also need to be a commercial style that will be more resistant to picking than a residential or normal duty lock commonly found at your local hardware and retail stores.

The same can be said for alarm systems. An inexpensive low end residential system will normally rely only on a phone line for alarm notifications with no backup method for transmitting an alarm. Thieves and vandals know that these types of alarms are easily defeated by cutting your phone line outside the building.

Security camera systems are another area where consumer-grade cameras and digital video recorders (DVRs) can be a total waste of your hard-earned money. For example, buying a cheap system made overseas virtually guarantees it's going to be of residential quality or even lower than that. Foreign brands also make repairs and warranties useless. If you don't have a company you can call in the US with US based tech support just know you're on your own from the moment you give over your credit card info.

The fact is, you need the best value for your money when considering any type of security equipment. That doesn't mean you have to buy the most expensive equipment out there, it simply means it pays to research the specs and features you want, and to make sure the brand is proven in your industry. Also – make sure any service provider or installer is licensed and has a reputation for standing behind their service or installation without a struggle. Security and surveillance equipment is one of those categories where you get what you pay for. If you find a really really inexpensive system – it's inexpensive for a reason.

To make sure you make the right decisions when it comes to adding security to your site, here is a list of the Top 10 Mistakes Owners commonly make when choosing security equipment or providers: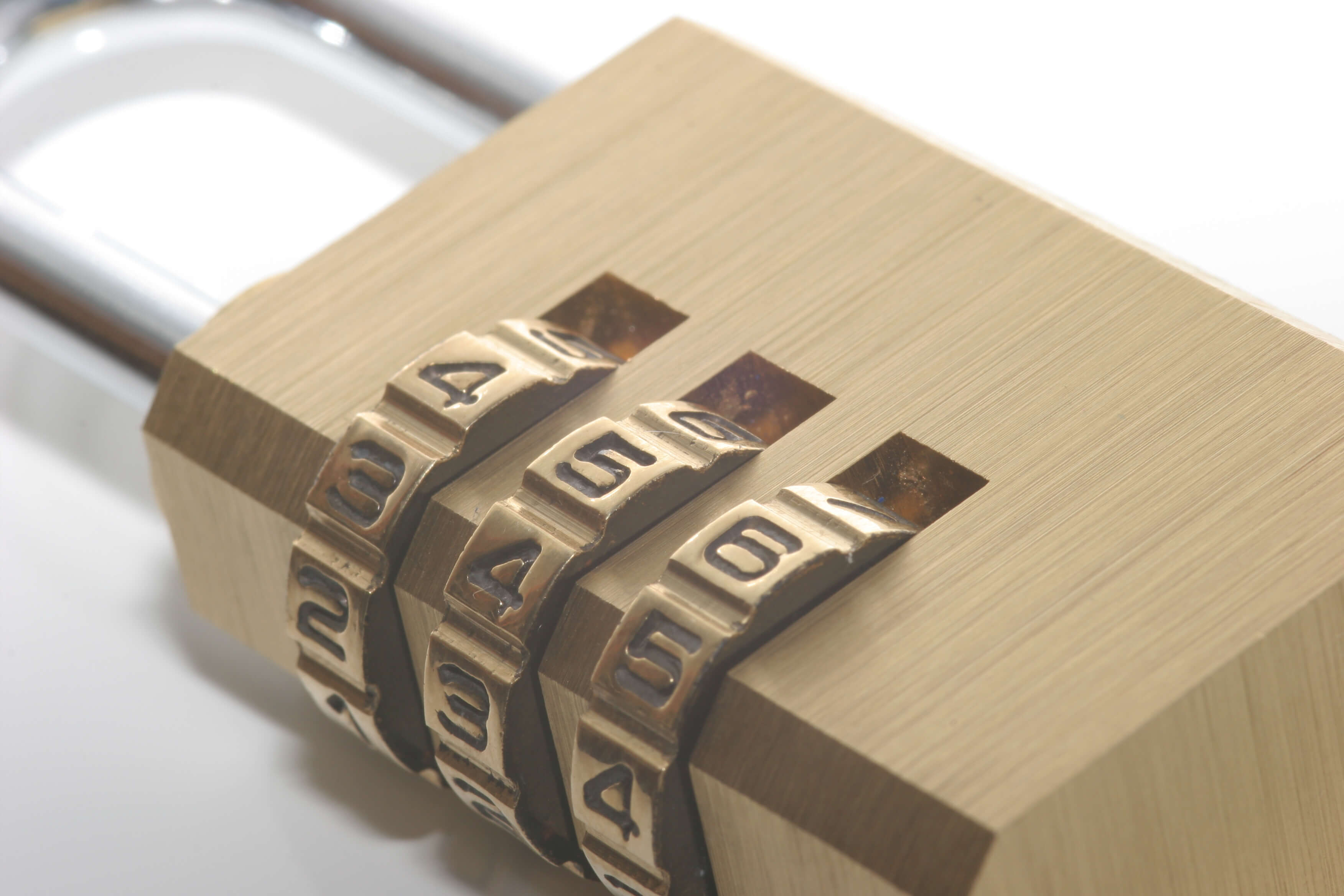 Buying locks at the nearest hardware store, then finding out later there are only 5-10 different keysets (or less) for that brand of lock. This is very common, and it can be a challenge to find a quality lock with unique keys. Thieves know this, and have been known to buy an assortment of locks that gives them access to businesses all over town. Don't make it easy for them to just walk in and steal from you.
Buying an Alarm System that sounds a siren or a light or both, but doesn't contact anyone when triggered. Unfortunately people are accustomed to alarms going off periodically and even the closest neighbors will usually ignore them. Make sure your alarm system is professionally monitored, or at the very least, will call your cell phone, your manager and possibly others as well if an alarm of any kind is tripped.
Buying a residential-grade wireless security camera system or wireless alarm system. Thieves can easily buy a jammer that will defeat most wireless systems easily, even wireless video cameras. These cheap units are no larger than a pack of cigarettes and can effectively render many wireless alarm and video systems useless in seconds. They use a broad spectrum of Electro Magnetic Interference (EMI). These devices block encrypted signals as well. Don't waste your money on a system that can be rendered useless in two seconds.
Only installing an alarm system but not a video system. These days many police departments will only respond to panic alarms unless there is video verification of an event. If only installing a video system, the system can alert you if an alarm is triggered, motion is detected when it's not supposed to be, and a host of other functions.
Buying an off the shelf system that is not specifically designed for your facility. There will never be a "one size fits all" system. Each location is unique, and different environments can require highly specialized sensors or cameras for durability and/or functionality. Going down to your nearest supercenter and purchasing a 4 sensor alarm system or a 4 camera video system for your facility is NOT going to get you what you need or want. You'll end up throwing your money away, then after months of frustration you'll have to start over again with a reputable company that can spec what you need. Save yourself the time and hassle and skip the frustrating step to start with.
When adding a security camera system, your expectations aren't reasonable so you expect a camera to see EVERYTHING. This is not feasible on anything but the cameras you see on CSI and cinema movies. Yes, cameras that can do this exist but they cost tens of thousands of dollars. A wide angle camera gives you just that. A wide angle view of a larger area. You cannot get facial recognition off of this kind of camera nor license plate recognition. For these kinds of fine detail you have to be able to predict (as best you can) where people or vehicles are going to be. Then you have to fine tune the view from the camera down to a much smaller area. Slow the people or vehicles down to capture what you want and have a high resolution camera used that can capture what you're looking for. Cameras are built for extremely specific reasons so you need to know what to expect from your cameras and what their specific purpose is, before you get a quote on a system. And more detailed cameras are going to be more expensive. So expecting to find a 16 channel system for $500 that can detect a fly on a nat's ass isn't reasonable. If you think it is please refer back to #6.
Buying an off-the-shelf all-purpose security camera and expecting to put it in a freezer or out on a pole in the middle of Maine where the average snow fall is 20' per year. Security cameras that are not completely sealed to keep water, moisture and dust out, will not last long in cold areas. Buy a camera that has been designed to work in the environment you're wanting it to last in.
Putting in a system that doesn't come with a long warranty nor ongoing tech support. Someone will need to train your key employees how to operate the system. What do you do when things go wrong? Who provides repair services? How do you pull footage of an event to give to the police or insurance adjuster? These are just some of the questions you will need answers to before choosing a manufacturer or service provider. Most companies offer free tech support for the life of your equipment and trust me when I say it's worth every penny.
Not monitoring entry doors or cash points / point of sale (POS) areas. Alarming doors and watching them with cameras will alert you to break-ins and provide video evidence of who, what and when something happened at your facility. Also, alarming unattended machines can alert authorities you're being burglarized. Many times these types of alarms catch thieves in the act. Security cameras can then convict them with the proof needed that they were in the process of breaking in or vandalizing your expensive equipment. You want to use your cameras as a deterrent as well as a surveillance system. Stop them before they start, then if you can't, have the proof you need to prosecute. Outside thieves rarely hit just one place so having proof of what they did to your facility may get them charged with other crimes as well.
Waiting til you've already been burglarized is too late. Unfortunately this is what a lot of people do. It sometimes takes three times of getting broken into before most people are convinced it's worth the money and time to get a system. "It won't happen to me." "We have a business in a low crime area." "It's already happened to me so I'm sure it won't happen again." We've heard it all. Don't be a victim and leave yourself and your properties open to being broken into again and again…and again.
I'm going to leave you with a few numbers to think about.
Each year property crime losses are estimated between $15 and $20 billion. Yes. Billion.
Each year more than 2.43 million burglary's occur.
65% of burglaries occur during the hours of 6am to 6pm so just having a cop drive by once at night or only having an alarm system in place for nighttime isn't enough anymore.
66% of burglaries are home break ins. Renters are just as likely to get broken into and homes without a security system are 300% more likely to be hit.
A burglary occurs every 13 seconds, with an average loss of $2230. A lot of smaller surveillance systems cost less than this. And peace of mind is worth a lot.
Only 17% of homes and business have a security/surveillance system. 17%. That's it. Don't be part of that 17%. That bears repeating. Every 13 seconds.
CCTV Basics
DVR's & NVR's – What are they?
First, lets make sure we are talking about a security-based DVR (Digital Video Recorder)or an NVR (Network Video Recorder). These are very different from your home DVR used to record cable TV or movies.A TV-type DVR has one or more inputs, and a TV tuner, to be able to record programs or movies on different channels or from different sources.A security-type DVR or NVR operates, and is used, very differently. This type of DVR/NVR is used for monitoring and archiving security camera footage from one or more security cameras, and has a separate input for each camera that it handles. Each one of these inputs is a distinct "channel", and can be programmed to monitor and record either full time, or when an event such as motion is detected in the video picture. Other recording triggers, such as doors opening or alarm activation are also available, and each camera, or channel can operate on a different schedule, different resolution, or even on different time schedules.  In the case of an NVR, the Recorder may have separate camera inputs, or it could have a single input, which is used to connect a Switch that has multiple cameras connected.
Once a user programs the DVR or NVR to follow the parameters that they wish, the system is fully autonomous and self-regulating. The operator does not have to be present for the system to do its' job, because the Security Recorders can also alert or contact one or more people when a pre-programmed event or monitored area intrusion has occurred. This can be accomplished via phone, email or even an audible alert on a remote PC.While a Security Recorder often looks like a VCR on the outside, it is actually much more useful. The Security Recorder offers many more features and introduces a bevy of time-saving tasks that a tape-based VCR cannot begin to match.For instance, since a Security Recorder usually records to a hard drive instead of a low resolution tape, it enables Digital recording instead of analog, like a VCR. The advantages of a Digital format allows for multiple resolutions, quick navigation directly to an area of interest, or directly to a particular time or event. It also allows for various other data to be recorded simultaneously, such as audio, text-based motion or event log, and various forms of meta-data (such as cash register transactions, access control data, GPS coordinates, speed, etc.).A Security DVR is smarter and works harder than a conventional TV-based DVR, and is able to perform many more functions. Truly a property-saving and sometimes even life-saving piece of equipment.

 
General Camera System Installation Guide
1.) Mount cameras in location desired. (Mounting screws are included with most cameras, but make sure they are the correct type and length of screw required for the substrate you are mounting the camera to.)2.) Run all of your video cabling back to the DVR, or in the case of an IP System, to the Switch or there may also be plugins on the NVR itself.  IP Systems supply power to the camera in most cases, and in Analog Systems, there will be power wires, which will be connected to a separate Power Transformer or a Central Power Supply cabinet.  Label your cabling on the Recorder end and the camera end, so when you terminate your cables, you will be able to tell which wire to connect and will not need to "tone out" the wire to tell which one it is.3.) Terminate all cables (If premade cabling was purchased your terminations have already been made for you.)a. Video cabling – RG59, RG6 coax, or cat5/6 Power/Video/Audio wire with our EZ RJ45 connectors. (termination instructions for RG59 coax are included with your toolkit if purchased).b. Analog Power Wires – strip ~1/2" on each end of each wire.4.) Never cut molded power connectors off of the camera leads or cabling. Adapter leads have been provided if they are needed. For each of your cameras – connect the video wire at the camera end, and into the camera inputs at your DVR or NVR.  For separate Power wires for Analog cameras or with some IP PTZ's, MAKE SURE ALL WIRING IS CONNECTED WITH THE CORRECT POLARITY. For low voltage camera wires the POSITIVE WIRES ARE ALWAYS RED!Wrap all exposed connections with black electrical tape or heat shrink or Coax Seal to prevent any ground looping or corrosion.
NOTE:All high voltage electrical connections must be made by a licensed electrician.(installation may vary depending on exact equipment purchased)You have unlimited technical support with the purchase of your equipment, so please call with any questions you may have and our staff will walk you right through the installation.

Guide of Terms in the Video Security Industry
ABERRATION – Any inherent deficiency of a lens or optical system. Aberrations are responsible for imperfections in shape or sharpness of the image.
AGC – Automatic Gain Control, an electronic circuit that amplifies the video signal when the strength of the signal falls below a given value.
ALC – Photometric control, measures light intensity. Determines the iris reaction sensitivity. Sensitivity is increased when the potentiometer is turned towards PEAK, and decreased when turned towards AVERAGE.
ANGLE OF VIEW – May be expressed in Diagonal, Horizontal, or Vertical. Smaller focal lengths give a wider angle of view.
APERTURE – The opening of the lens that controls the amount of light reaching the surface of the pickup device. The size of the aperture is controlled by the iris adjustment.
APERTURE SCALE – The aperture scale is referred to as an F-number. The international aperture scale is: F1, F1.4, F2, F2.8, F4, F4.6, F8, F11, F16, etc.
ASPHERICAL LENS – A lens one or more of whose elements has a non-spherical surface. Aspherical surfaces are shaped to reduce the spherical and other aberrations.
AUTO-IRIS LENS – A lens with an electronically controlled iris. This allows the lens to maintain one light level throughout varying light conditions.
BACK FOCUS – A term used to describe the relationship of the distance of the lens to the image device. This distance is critical to maintaining the proper depth of field through changing focal lengths and varying light conditions. The correct back focus is normally achieved by adjusting the image pick-up device on the camera itself.
BLC – Back light compensation. A function of the camera that compensates for excessive light directed at the camera, which causes the video to bloom or the images in front of the light to be unusable.
CAMERA FORMAT – The approximate size of a camera image pickup device. This measurement is derived from the diagonal line of a chip or the diameter of the tube. Currently there are five format sizes in the CCTV industry: 1″, 2/3″, ?", 1/3″ and, ?"
C-MOUNT – An industry standard for mounting a lens to a camera where a 1? x 32 thread is employed and the distance from the image plane is 17.52mm from the shoulder of the lens. A C-mount lens may be used CS-mount camera with the use of a 5mm-adapter ring.
CS-MOUNT – A relatively new industry standard for mounting a lens to a camera where a 1″ X 32 thread is employed and the distance from the image plane from the shoulder of the lens is 12.52mm. A CS-mount lens may NOT be used on a C-mount camera.
DEPTH OF FIELD – The regions in front of and behind the focused distance where the image remains in focus. With a greater the depth of field, more of the scene near to far is in focus. Lens aperture and scene lighting will greatly influence the D.O.F.
EXTENSION TUBES – Various size spacers used between the camera and lens to reduce the Minimum Object Distance. Not recommended for use with zoom lenses due to the loss of tracking ability.
F-NUMBER – Indicates the brightness of the image formed by the lens, controlled by the iris. The smaller the F-number the brighter the image.
F-STOP – A term used to indicate the speed of a lens. The smaller the F-number the greater amount of light passes through the lens.
FIELD OF VIEW – The horizontal or vertical scene size at a given length from the camera to the subject.
FOCAL LENGTH – The distance from the center of the lens to a plane at which point a sharp image of an object viewed at an infinite position. The focal length determines the size of the image and angle of FOV seen by the camera through the lens. This is the center of the lens to the image pickup device.
HUNTING – An industry term used to describe a auto-iris lenses inability to stabilize under certain light conditions.
IRIS – A mechanical diaphragm which can be controlled manually or automatically to adjust the lens aperture.
LENS FORMAT – The approximate size of a lens projected image. In most cases the lens will project a image slightly greater than the designated image size to insure the pickup device is completely covered. It is recommended that camera and lenses are the same format size. A lens a larger format size can be used on a smaller format camera, however a smaller format lens should never be used with a larger format camera.
LENS SPEED – Refers to the lens aperture or its ability to transmit light. This is measured in F-stops.
LEVEL CONTROL – Used to set the auto-iris circuit to a video level desired by the user. Turning the level potentiometer towards the HIGH position will open the iris allowing more light to pass through the lens, towards the LOW will close the iris allowing less light to pass through the lens.
MANUAL IRIS LENS – A lens with a manual adjustment to set the iris opening (aperture) to a fixed position. This type lens is generally used in fixed lighting conditions.
MINIMUM OBJECT DISTANCE (M.O.D.) – The closest distance a given lens will be able to focus upon a object. Generally the smaller the focal length the shorter the M.O.D. This distance can be altered with use of extension tubes.
PINHOLE LENS – Lenses used primarily in covert applications where the camera/lens must remain out of sight.
PRE-POSITION LENSES – Pre-position lenses are specially designed lenses with extra mechanical/electrical components to allow for computer interfacing. This function allows the lens (when used with the appropriate controller) to feedback to the controller information relevant to zoom and focus propositioning allowing the controller to quickly scan to a pre-selected scene, arriving in focus at the proper zoom point without operator intervention.
SPOT FILTER – A neutral density filter paced at the center of one of the elements (or on an iris blade) to increase the high end of the F-stop range of the lens.
TELEPHOTO – Telephoto is a term used to describe lenses that have a high focal number causing the reproduced image to appear larger than human eye reproduction.
TRACKING – A zoom lenses ability to remain in focus throughout the entire zoom range.
VARI-FOCAL – A low cost version of a zoom lens designed to meet installers needs for versatility. This lens does not have the ability to track from wide to telephoto.
VIDEO TYPE LENS – An auto-iris lens with internal circuitry for processing of the video signal which controls the iris movements.
ZOOM LENS – A lens with the ability to change its focal length manually or through the use of a controller to cover a variety of needs.
ZOOM RATIO – The ratio of the starting focal length (wide) to the ending focal length (telephoto) of a zoom lens. A 10X zoom will magnify the image at the wide end by 10 times. Examples of a 10X zoom lenses; 8mm~80mm, 12mm~120mm.
[Rich_Web_Video id="1″]
Get a Free System Design & Quote.
All we need is a site plan or pictures and we will design a complete system to match your needs & unique problems.
It's Fast (most quotes within 24 hours)
It's Free (No Obligation)
It's Professional (We will assign a design engineer specifically for your property)
1-866-301-2288 Ask Questions