This Parapet Wall Mount is not only useful by itself, but it can also be ordered with a variety of attachments that we make for it. See ATTACHMENTS tab below.
This sturdy Parapet PTZ Camera Mount attaches to a Parapet Wall with the included anchors, then can be rotated 360 degrees to accommodate any mounting angle.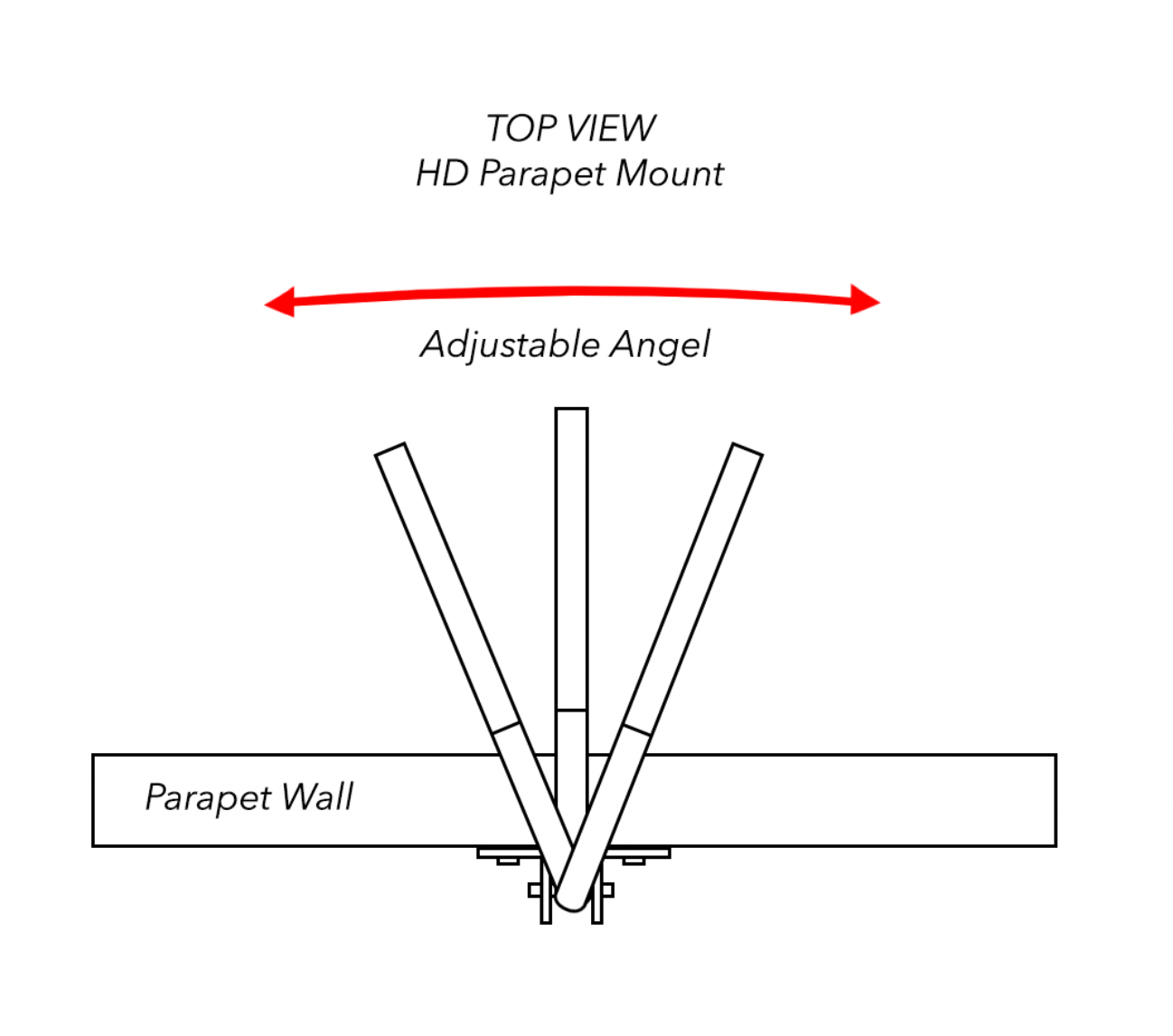 One of the distinguishing features is the easy access Back Flip  design allowing for easy installation, maintenance, cleaning and adjustments without the use of renting expensive man-lifts.
This handy Mount was originally meant to hang only PTZ Domes, but we keep introducing all kinds of new attachments for it.  Keep watching as we make this great mount more and more useful.