No Where To Hide
With our Dual-spectrum (optical & thermal) image, nothing will go unnoticed.
Not just black and white
The DuoTherm come with multiple thermal color pallets to choose from.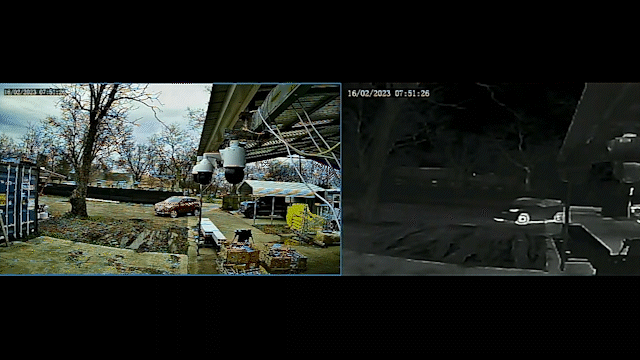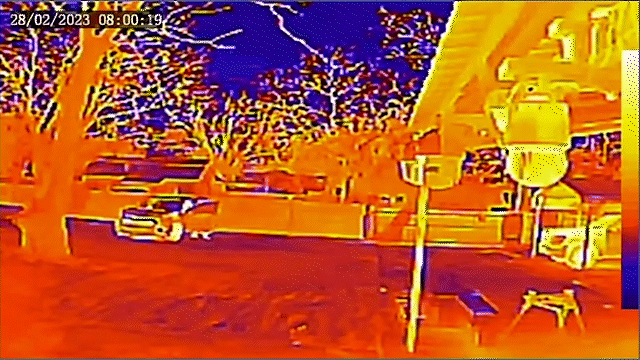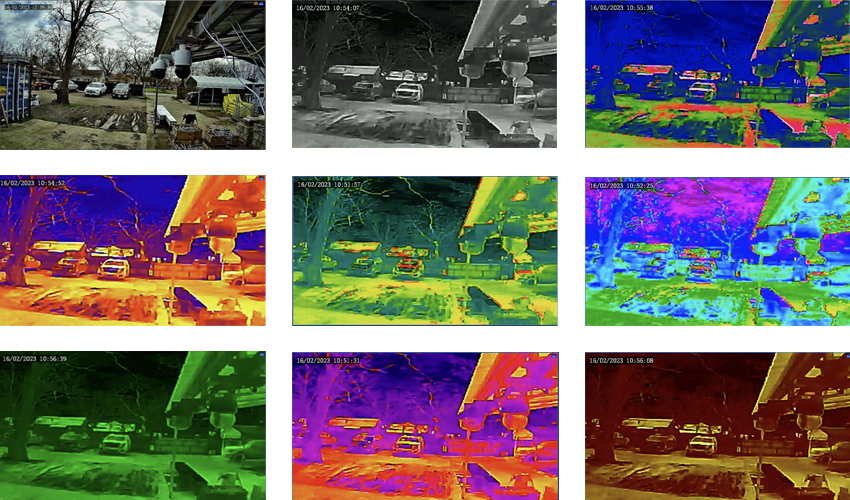 • Thermal & Optical dual-spectrum image, dual video with single IP address, adaptable to more various scenes
• 1/1.8" target surface, high sensitivity sensor, satisfy the need of starlight monitoring
• Support reliable fire detection, smoking detection and fire shield area
• Thermal module supports temperature detection and cold&hot spot tracking which highlights the abnormal temperature, and link to alarm
• Thermal & Optical dual-spectrum smart intrusion prevention: cross line, enter area, leave area, intrusion
• Support picture-in-picture mode, real-time contrast live, more convenient and clear
• Support audio and light alarm, with red and blue warning lights built in
• Ultra 265, H.265, H.264, MJPEG
• Triple streams
• Max 2688*1520@30fps in the optical module and Max 720P@30fps in the thermal module
• DC12V±25% or PoE power supply
• Alarm 2 in and 2 out, Audio 1 in and 1 out, Micro SD, up to 256 GB
Download Specs
2 Cameras in One

Don't forget the mount!