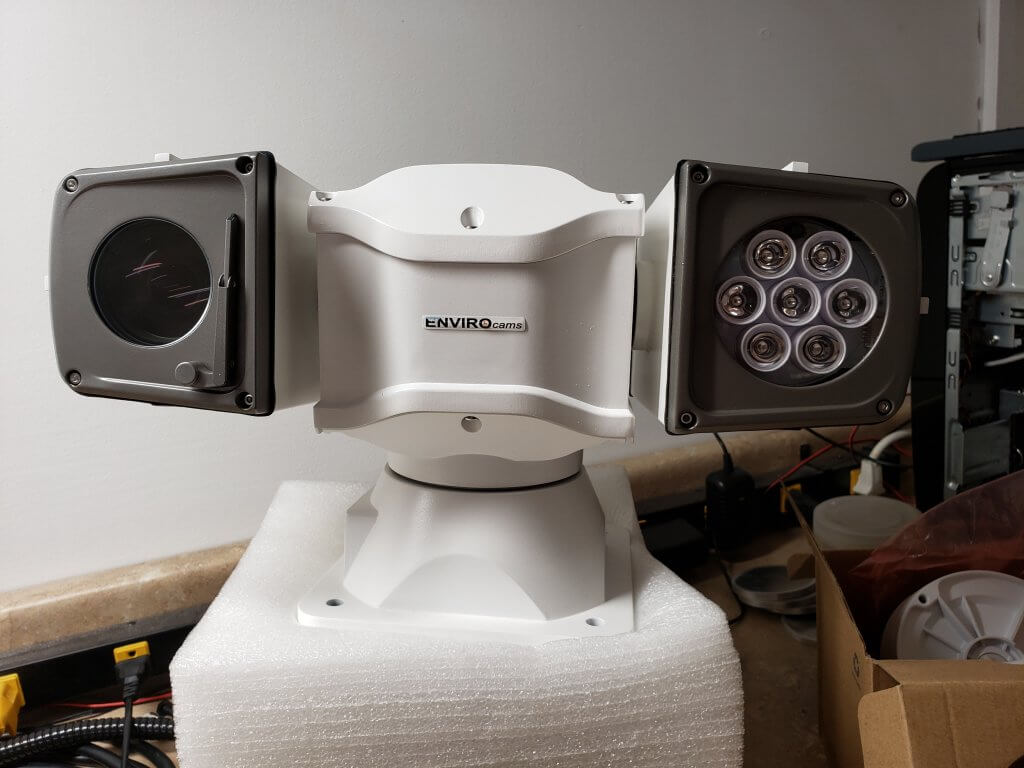 The Night Chaser-44X IP PTZ camera is designed for the harshest of environments, design to be used in a mobile application or a stationary installation. This camera works great for a top mount camera used for masts, pole tops, or vehicle mounting.
 Time to see some of the unique features this camera has. 
Check out the zoom lens 5mm to an incredible 220mm. Which means you can read a license tag at over a quarter of a mile away during the day (at night the powerful infrared lamps will flare out the tag). 
How is this for easy setup (PLUG-N-PLAY), that right plug this camera into our NVR systems and the camera plays no need for you to set up the IP address the camera and NVR will do the work for you. 
The Night Chaser-44X is packed in a tough aluminum case and is built with two brake locking mechanisms that lock this camera down when it is de-powered. That means that it will not rotate or twirl in the wind in any direction when you are traveling down the road with the mast laid down or retracted. Even if you are using this camera in a stationary environment, it will not be affected by strong winds.
This 1080p PTZ (2 Megapixels HD), can take the roughness of Mobile applications or the harshness of any weather you want to throw at it. So whether this IP PTZ is mounted on a Mast on a vehicle, or is stationary mounted, the Night Chaser-44X is an excellent choice when you need an incredible amount of Zoom, coupled with HD Resolution and 60 frames per second frame rate.
To find out about all the great features, this IP PTZ camera has contact one of our Design Engineers toll-free 866-301-2288 or stop by our website ruggedcams.com.