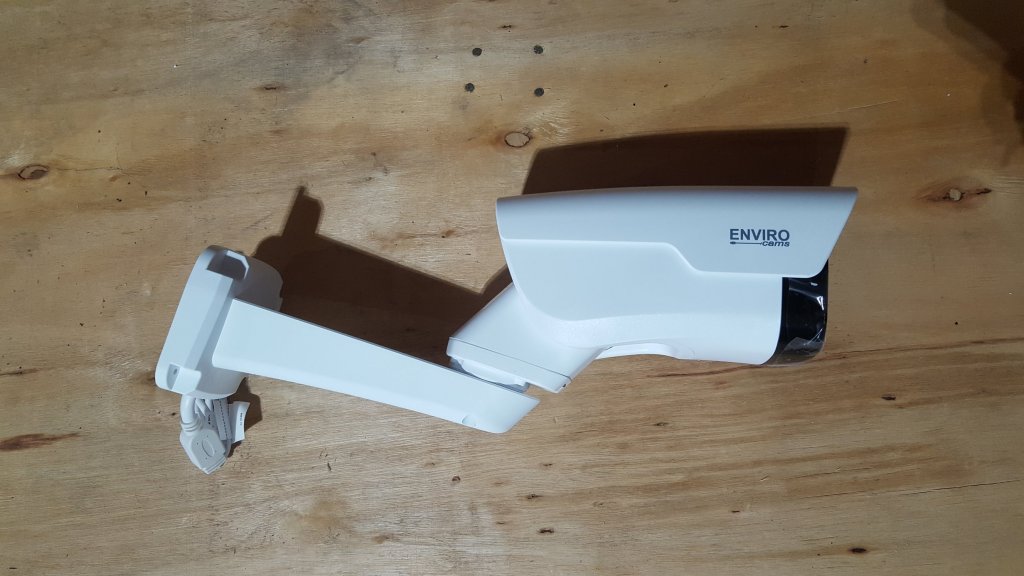 Thanks to our engineers, this camera may look like a simple IP bullet camera, but it hides a fantastic ability; it is actually a Pan Tilt Zoom Camera. Thanks to small high-quality Italian Stepper Motors, this camera doesn't look any different from most other IP bullet cameras.
This camera can turn 250 degrees and can go 50 degrees up and 50 degrees down. That's why this camera works well on corners and down hallways as well. (Pan Speed is up to 30 degrees per second, and Tilt Speed is up to 10 degrees per second).
It controls just like any PTZ – On-Screen Controls can be manipulated by your mouse (with any Enviro Cams NVR), or even by your phone or tablet (and can move in any direction – wherever you point the mouse – it goes!). PLUS – programmable Patrol patterns and up to 400 Preset positions.
One of the best features with are IP cameras is 800 feet + for video, power, and audio when connected to any Enviro Cams NVR or our switch. Can your IP camera system do that?
The built-in 32Gb of Internal Memory works just like a removable SD Card. You can use it to record when the camera is in stand-alone mode (powered via 12V DC), or it can be used as Emergency recording when POE Power is interrupted (then upon re-connection, it will automatically upload the records to the NVR).
We have only touched on a few features that the IP PTZ camera has. For more information, contact one of our Design Engineers here at RuggedCams toll-free 866-301-2288 or stop by our website.