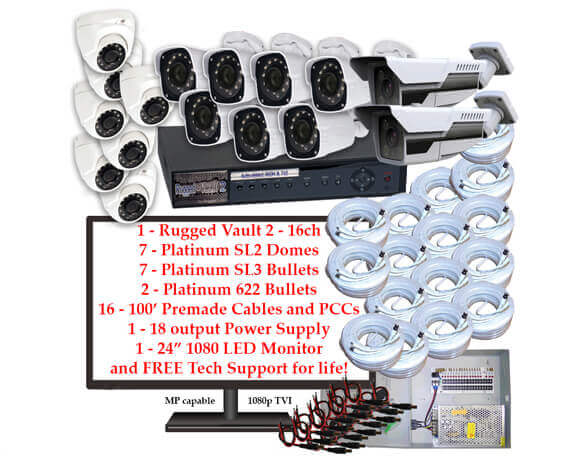 After many years there are literally reams of data that I have collected that can help you choose a good digital system, but to keep it short and simple, I will cover the essential aspects to look for.
Here is the #1 lesson I have learned: Shopping for price alone can end in disaster!
On the internet, you can find complete digital CCTV packages of 4 to 16 cameras, including a monitor and digital recorder. These often look like an excellent system for a good deal, but the wrong system can deal you tons of untold grief!
Many dealers will put together low-end packages to try to lure price-conscious shoppers. Still, these systems suffer from lower quality, shaky reliability, and will not last for years and years the way higher quality systems will. Low-quality components and a lack of technical support combine to create an offer that can do more harm than good to your business.
To avoid getting cheap consumer-grade junk, take a look at the actual specs of the individual components. If specs are not offered, ask for them. If they are vague and the answer is not satisfactory, or they won't give you any at all, move on to the next supplier.
For more information on the right security systems, contact one of our Design Engineers toll-free 866-301-2288 or stop by our website at ruggedcams.com.