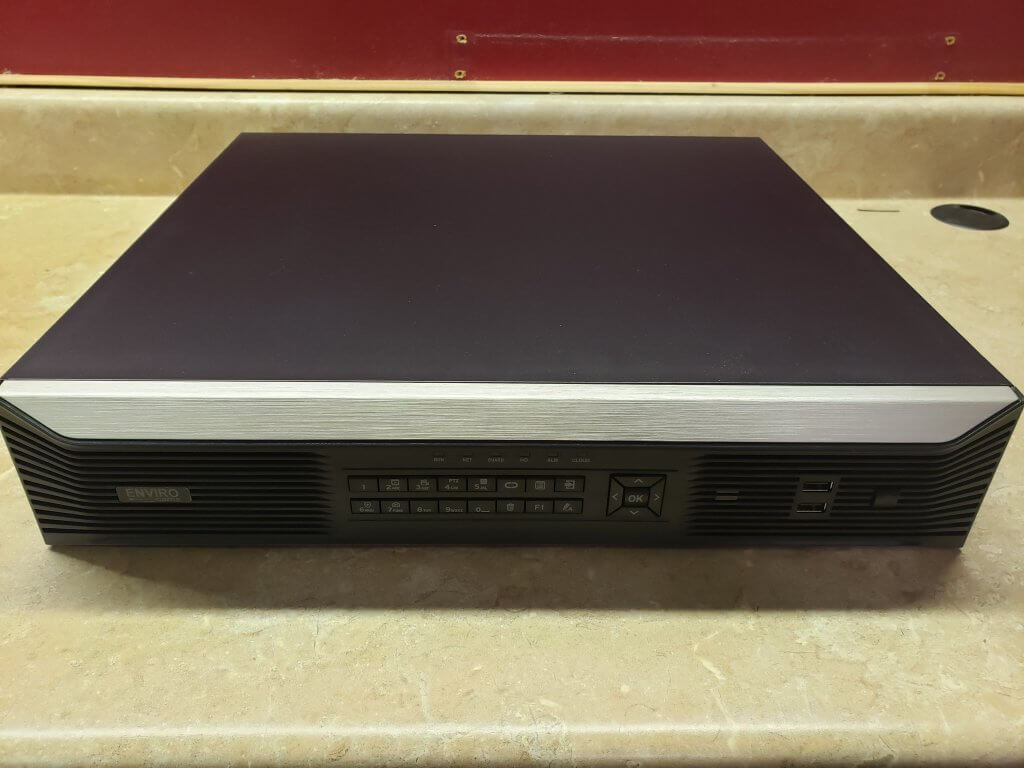 In our Network Video Recorder series, we have the 16 channel with 8TB storage and 32 channel with 16tb storage NVRs. A POE switch is needed to complete 32 channel installation.
There are so many unique features that our NVRs come standard with, here are a few.
Three Year Warranty on every NVR we offer – including the hard drives. Can your NVR say that? Most security camera systems are only a year or two, but with us, the warranty is three years.
UL Listed (Required by many States and Cities, yet only found in a select few Brands)
ONVIF Conformance (3rd Party Cameras and Most VMS Platforms are supported and compatible – but will not be Extended Distance as with Enviro Cams)
Plug-N-Play Automatic Connections (Put an end to setting each IP address – Let Enviro Cams do it automatically!)
Extended Distance for Audio/Video/Power (Currently at least 820 Feet Over Cat5/6 – Soon to be 1000 Feet)
Unlimited Tech Support for the Life of the System (24 Hour Video Support Library and weekday Phone Support available)
Encrypted and Enhanced Protection against Cyber Attack
Remote Viewing and Control of everything via VMS (Desktop), and Smart Device App (Droid/iPhone/Tablets) – all Remote Software provided Free
Real-Time Display/Recording/Playback – up to 8 Megapixel Resolution
We have touched on a few of the features that our NVR have. To find out more information on our product, please contact one of our Design Engineers toll-free 866-301-2288 or stop by our website.