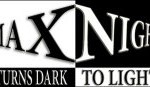 Rugged Cams is within just a few weeks away from introducing some new technology to Low Light Cameras. This revolutionary new system literally turns night to day with no blurry motion and you don't have to add any infrared except for the very darkest nights.
First tested in the Marine environment, the MaXNight system clearly out paced Thermal in many ways, including being sharper, brighter and much clearer than thermal.
Look for more information here in the coming weeks, and see for yourself what this amazing new technology does to the dark.
Expect continued innovation from Rugged Cams.