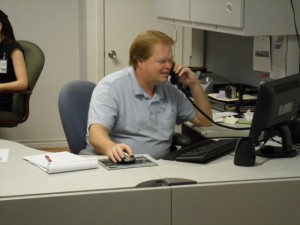 I'd like to introduce you to our newest employee. Dale Burnett has accepted our offer of employment as a manager – Brand Marketing. His first day was July 5th 2011.
Dale has 21 years of experience in increasingly responsible roles within sales & marketing with a manufacturing firm. In his most recent position, Dale managed regional sales through the northeast.
As Manager – Brand Marketing, Dale is responsible for the overall leadership of the marketing department. He reports to (Allen Spears) Specifically, Dale will lead our efforts in these areas:
Researching and evaluating new product opportunities, demand for potential products, and customer needs and insights.
Overall marketing strategy and execution of plans for the existing products.
Working with product development teams to manage new product development.
Managing launch campaigns for new products.
Ensuring effective, branded marketing communications including the company website, print communication, and advertising.
Analysis of the effectiveness of all marketing efforts.
Dale will work closely with the product development teams. His office is at our Factory in Kemp, TX.
Thanks for joining me in welcoming Dale to the team.