Along with remote access directly through an Active X codec for Internet Explorer and our smart phone app named SMART EYES we also make full Central Monitoring Software (CMS) for all of our DVRs. This software gives you multiple DVR access at one time for live views, playback access, backup copy ability and a setup interface to make changes to the DVR like you were standing right in front of it.
The newest version can be found here and is compatible with all of our H DVRs purchased in the last year and a half.
CMS_Install_Rugged_V2_2(20111212_136).zip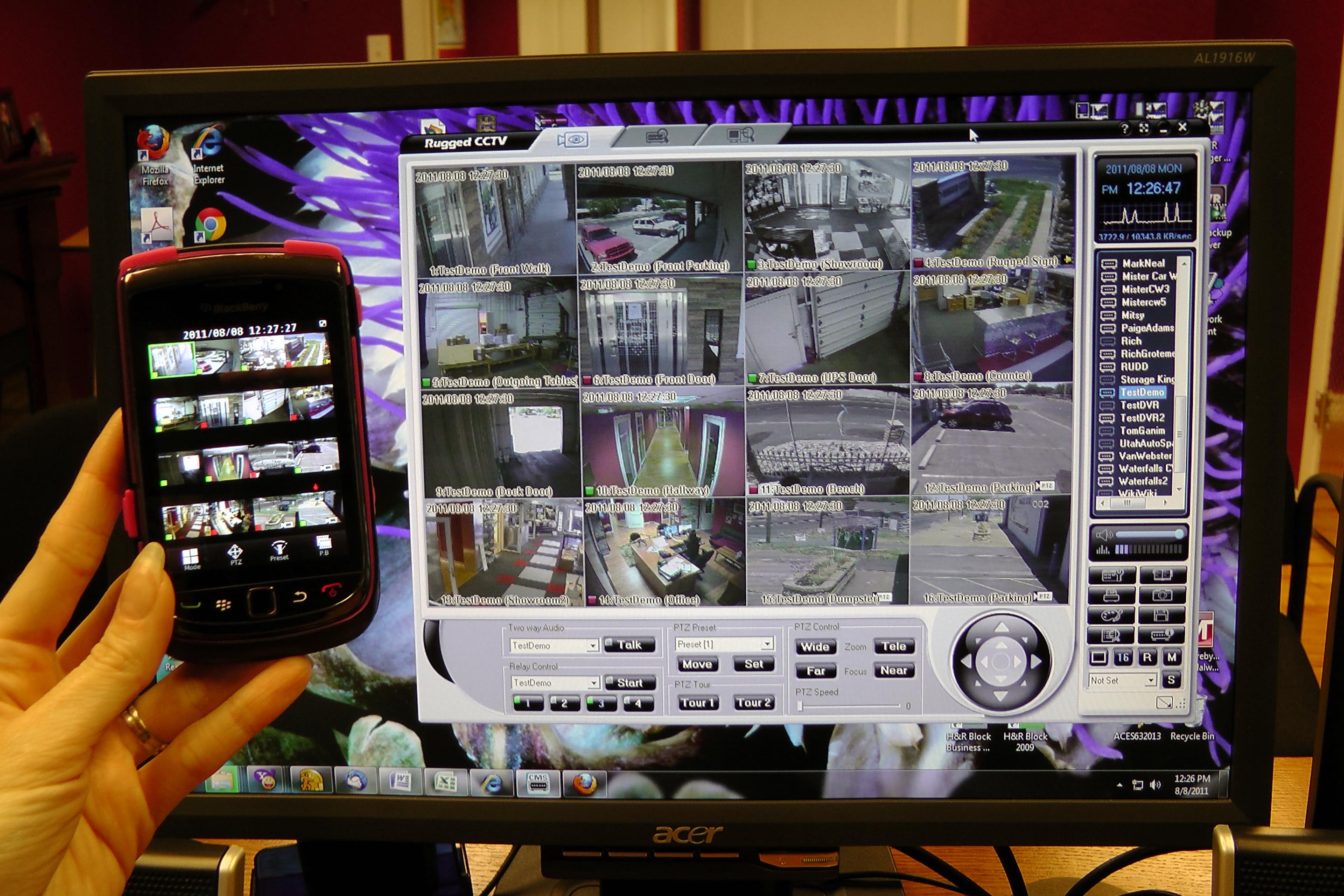 This software is FREE of charge and not copyrighted so you can download it to as many PCs as you like without having to pay an additional licensing fee like some companies charge for. The software still requires your IP address, user name, port and password to access the DVR footage so it is secure and reliable.
Check it out today!