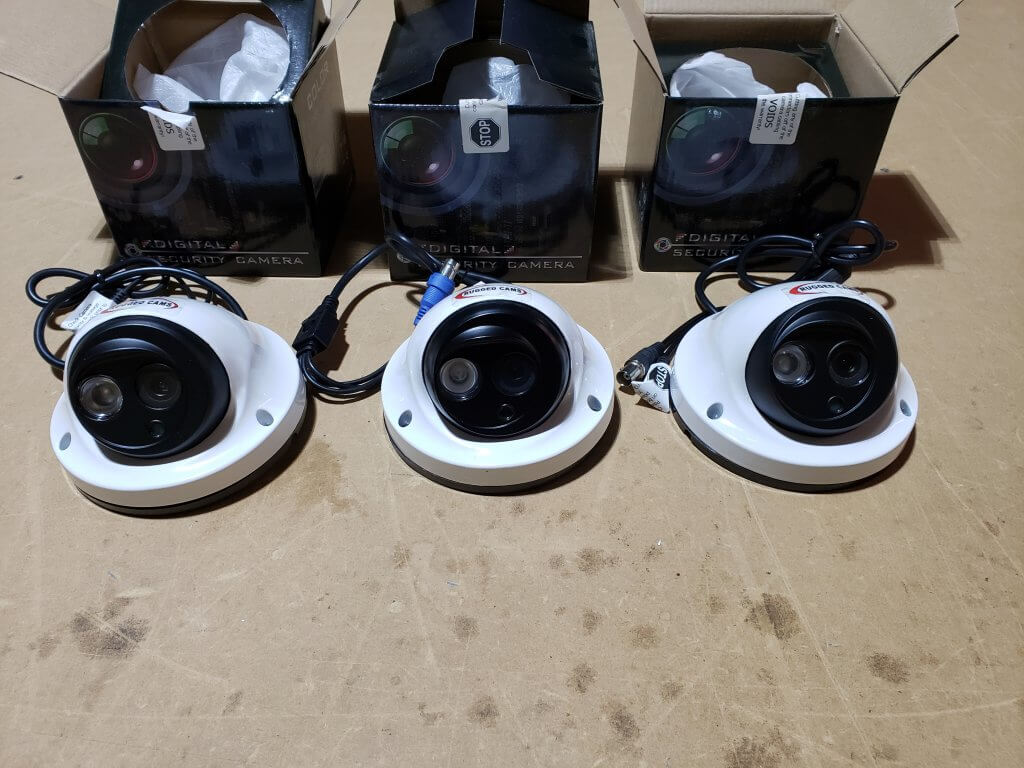 The SlimPro-IR is a low profile indoor only dome camera and is available in HD-TVI, HD-SDI, and Analog formats. The HD-TVI and HD-SDI formats are a megapixel 1080p, where the analog is a 720TVL.
The SlimPro-IR uses a fixed 3.6mm lens with Backlight controls; this will control the glare you may get when the light is behind a person or object you are trying to see. The Auto-Iris Shutter and a mechanical Infrared Cut Filter so that it can give you a Color picture and Black & White picture. The Starlight feature will use the smallest amount of light, say from a phone display for you to have a color picture at night. The SlimPro-IR has a new style Infrared Lamp with a diffuser that eliminates the spotlight effect of most infrared cameras while shining light out as far as 75′.
The SlimPro-IR Infrared Dome Camera is very low profile at about 2-1/4" tall and a little over 4" in diameter. The ball that holds the camera and infrared lamp can be turned, rotated and angled to facilitate any mounting position you want to utilize, and is then locked back down so that it will stay put under any conditions, including vibration.
The SlimPro-IR is easily mounted with a bottom ring that is attached to any surface; then the camera locks onto the ring. Vandal proof screws make this a secure camera, even if it is mounted lower, within reach.
What an excellent dome camera to be used indoors for your business or home with being a low profile camera and easy to install anywhere that it is needed. For more information on this camera, you can stop by our website or call one of our Design Engineers here at RuggedCams toll-free 866-301-2288.