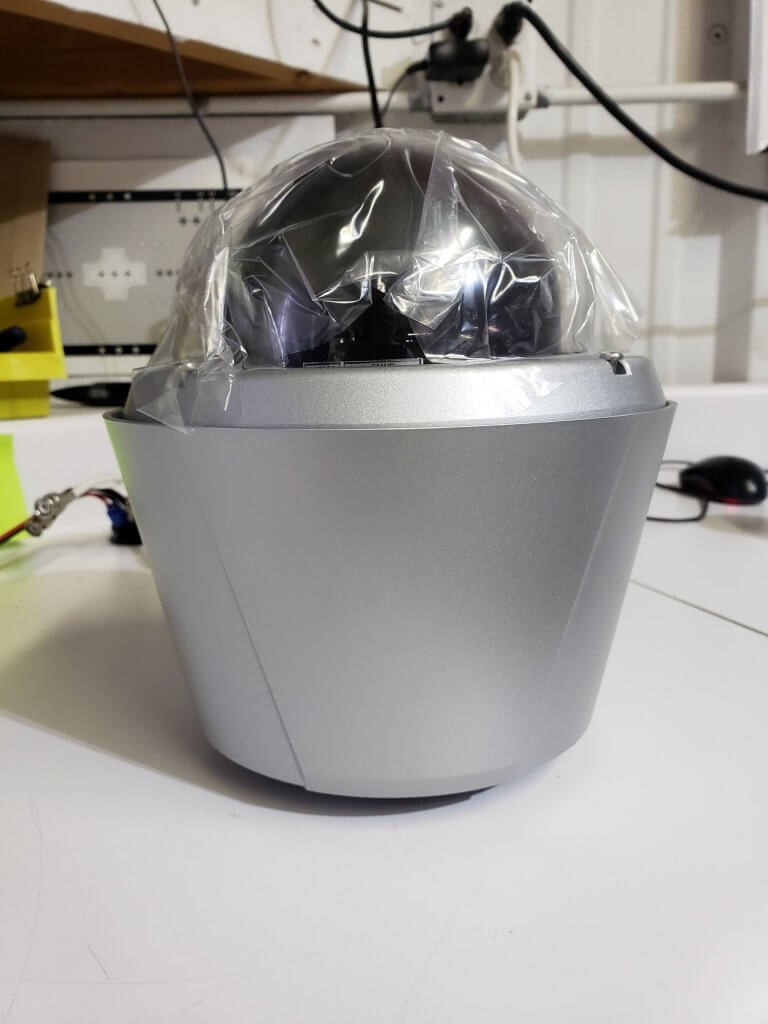 In the rugged line of PTZ Cameras, we have the Scout-TVI that is a non-infrared model for daytime or well-lit areas. This PTZ is actually rated IP67 waterproof and weatherproof. It can safely operate at temperatures from -22 degrees F to 122 degrees F with the built-in heater turns on at 50 degrees F, and the fan stays on all the time. No condensation and fogging will happen, and you can operate this PTZ in virtually any weather.
The Scout-TVI can be completely controlled from our DVR's over a single coax connection with the distance up to a 1500 ft, no CAT5, router, or switch needed, or you have the ability to connect the RS-485 wiring and a PTZ controller for control.
The Scout TVI has a 30x optical / 12x digital zoom lens (4.3mm to 129mm) that is a 2 Megapixel and resolution in 1080p.
This high-speed dome can actually achieve up to 500 degrees per second speed when traveling to saved Presets, Swings and Patterns. It also calculates the shortest path to get to a saved position by using Vector Drive Technology. You can set-up as many as 209 preset positions, 8 patterns (up to 880 commands approximately 4 minutes total per pattern) 10 swing commands and 8 groups which can be a combination of presets, patterns, and swing commands.
The Scout TVI has so many unique features that we just cannot name them all here. For more great information on this TVI PTZ Camera stop by our website or contact one of our Design Engineers here at RuggedCams toll-free 866-301-2288.