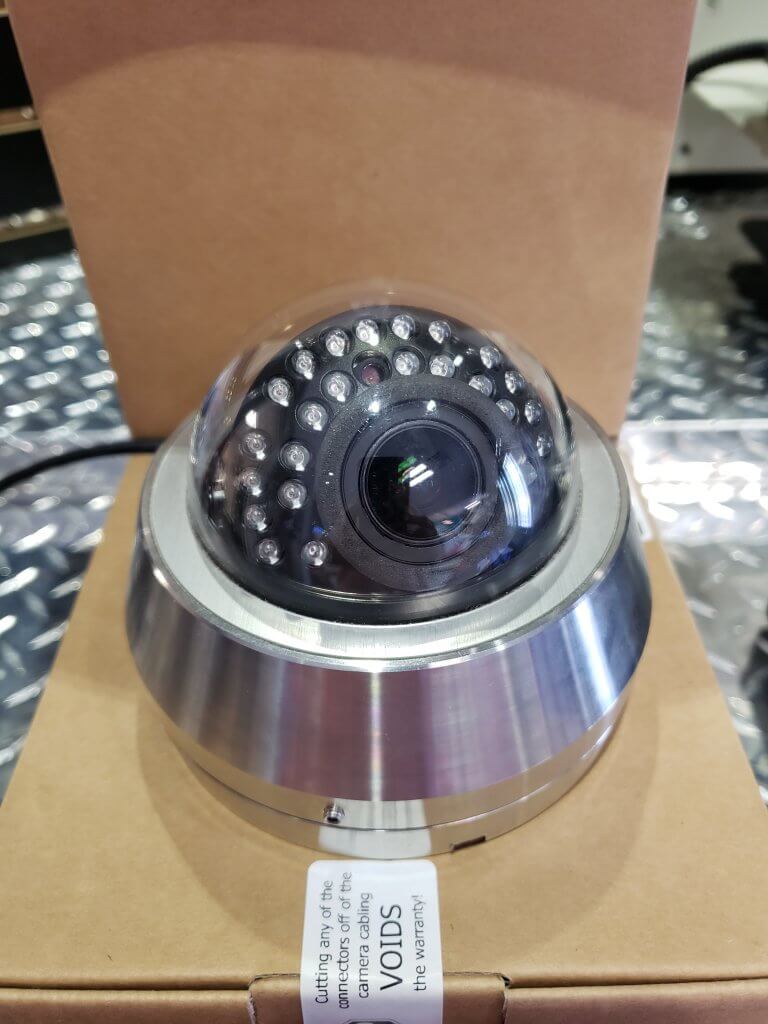 Rugged Cams makes the toughest Stainless Steel Dome Cameras in the Industry – at an affordable price. The new Rugged Domes series cameras are made of high-quality 316-grade Stainless Steel so that they can withstand almost any challenging or extreme environment. These Stainless body cameras are rust and germ resistant, as well as salt water friendly.
We have improved these great cameras over the years, and they all feature the latest Sony & Panasonic cameras, have 2.8-12mm Auto-Iris Varifocal lenses, and are waterproof to IP68 standards.
They also have Onscreen Menus, Joystick Menu Controls protected inside the dome, True Day/Night mechanical Infrared Cut Filters, 3-Axis Gimble camera brackets, and 24 "Smart IR Technology" Infrared LED. (see full spec sheets for each type below)
Here are the three types of Rugged Domes we are currently building:
HD-TVI (Analog High Definition): 1080p Sony 12.8″ IMX322 CMOS, D-WDR, 3D-DNR, Dual Voltage (12V DC only) with reverse polarity protection
Analog-960H: 700 Lines Sony Super HAD II CCD, D-WDR for reliable lighting control, Dual Voltage (12V DC or 24V AC) with reverse polarity protection
HD-SDI: 1080p Panasonic CMOS, Real WDR, 3D-DNR, Sens-Up, Menu changeable from HD-SDI to EX-SDI, Dual Voltage (12V DC or 24V AC) with reverse polarity protection
You will not find a tougher dome, nor will you find a Stainless Steel Waterproof Dome Camera for anywhere near these great prices.
For more information on the SST Dome Cameras, contact one of our Design Engineers toll-free 866-301-2288 or stop by our website at ruggedcams.com.