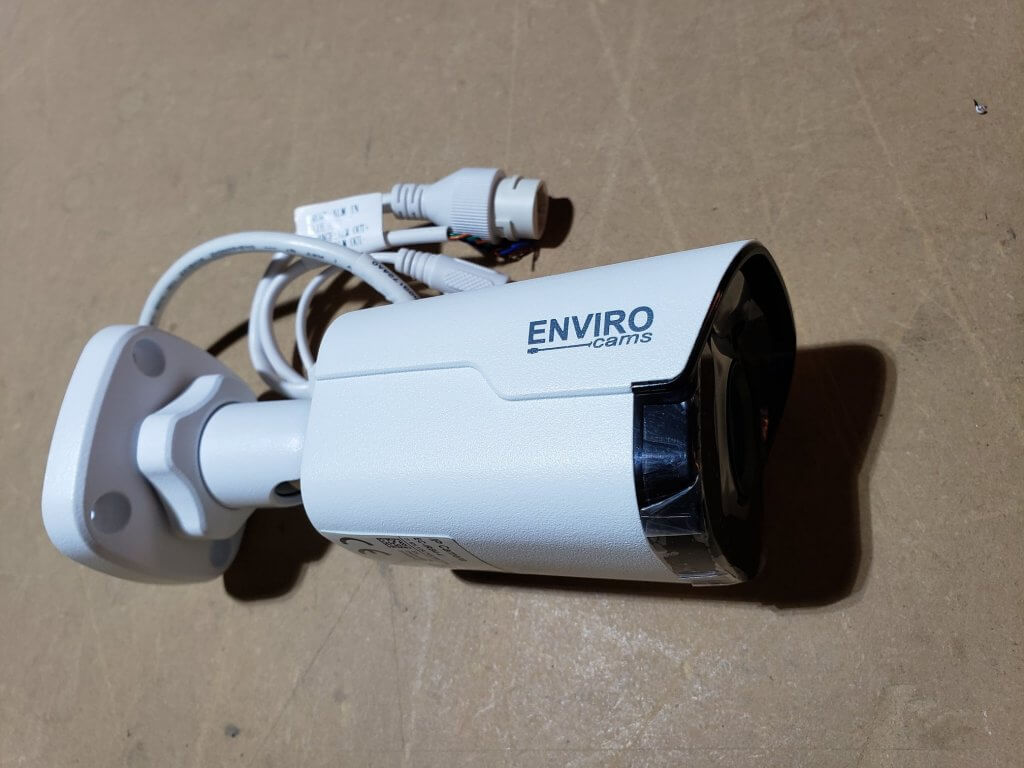 In our IP bullet style cameras, we have the Bantam-4M 4 Megapixel compact infrared bullet with a microphone. The Bantam-4M can go up to 820 feet from the NVR with Power, Video, and Audio on POE voltage over standard CAT5 (with our NVR or POE switch).
This camera is intended to be mounted close to the action with its 4mm Wide-Angle Lens; the best placement is within 10 to 12 feet of the action. That is the nature of a wide-angle lens; its area of sharpest focus will be within that distance. The two large Infrared Lamps can shine out as far as 100′ on a moonless night and can see in total darkness.
The Bantam-4M is Weatherproof Rated IP67, which means it can be in damp locations. It can also survive temperature extremes as well since it is rated for -40 below and +140 above (F).
The Bantam-4M operates on standard POE (48V), or 12V DC as well. The 12V can be used as primary voltage, or it can be used as a fail-over voltage if anything should happen to the POE line (total wattage with IR Lamps on = 6.4 watts).
One interesting feature built-in to this camera is an Alarm input and output pigtail. This can allow real-world sensors to be connected to the camera, and can also support the triggering of another device (via contact closure with no voltage). This means that you can interface to open a gate, turn on a light or even a siren, either remotely or via an alarm condition from the camera or system. The choices of how you can use this feature are almost endless.
For more information on the features, this IP bullet camera has, stop by our website or call one of our Design Engineers here at RuggedCams toll-free 866-301-2288.