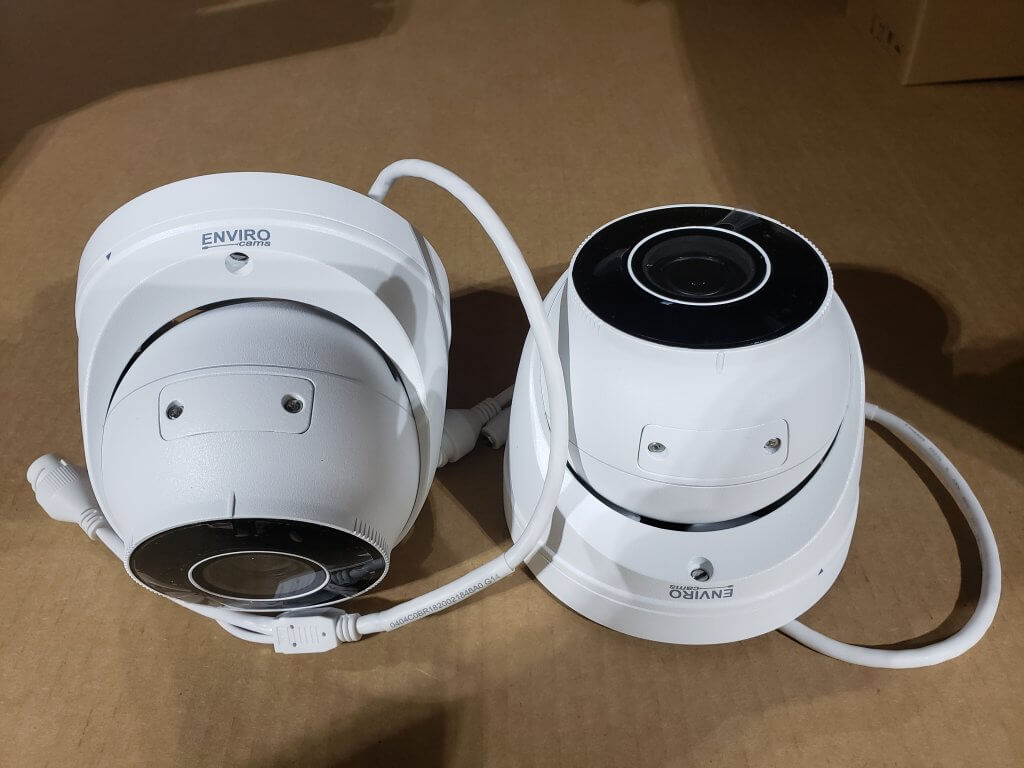 Occulus IP Dome Series
If you have one of our IP Dome Cameras, then you have a Smart Camera. For those who do not have one of our cameras let us tell you about some of the smart features our Occulus-4K Moto Dome and our Occulus Moto Dome IP Cameras have.
This intelligent IP camera also uses Smart Analytics to help you determine when someone is in an area they shouldn't be. This is accomplished via one of the built-in Behavior Detection features, such as Intrusion Detection, Line Crossing, or Motion Detection features. Other Smart Features include Intelligent Identification, such as Face Detection (not to be confused with Facial Recognition), which can not only detect faces, but saves them and can line them up as if in a Police lineup, so that you can review the visitors for a particular time and replay the associated footage of them in it. De-focus, or Camera Tampering is another Identification feature. If an intruder tries to put something in front to of the camera or perhaps spray the lens with something, the camera detects it, and the NVR will start alarming. Scene Change is another Identification feature. This can alert you if something in the scene should change, such as an expensive laptop is missing, or if a high-value item is no longer on the shelf.
The other Smart Analytics Feature is People Counting. This feature can count people coming in a door, leaving an area, or both — great way to keep a count on your daily or weekly shoppers or visitors.
For more information on the Smart features or any features these two IP dome cameras have contact one of our Design Engineers here at RuggedCams toll-free 866-301-2288 or stop by our website. On our website, there is a video from each dome camera to show you actual footage from the cameras.