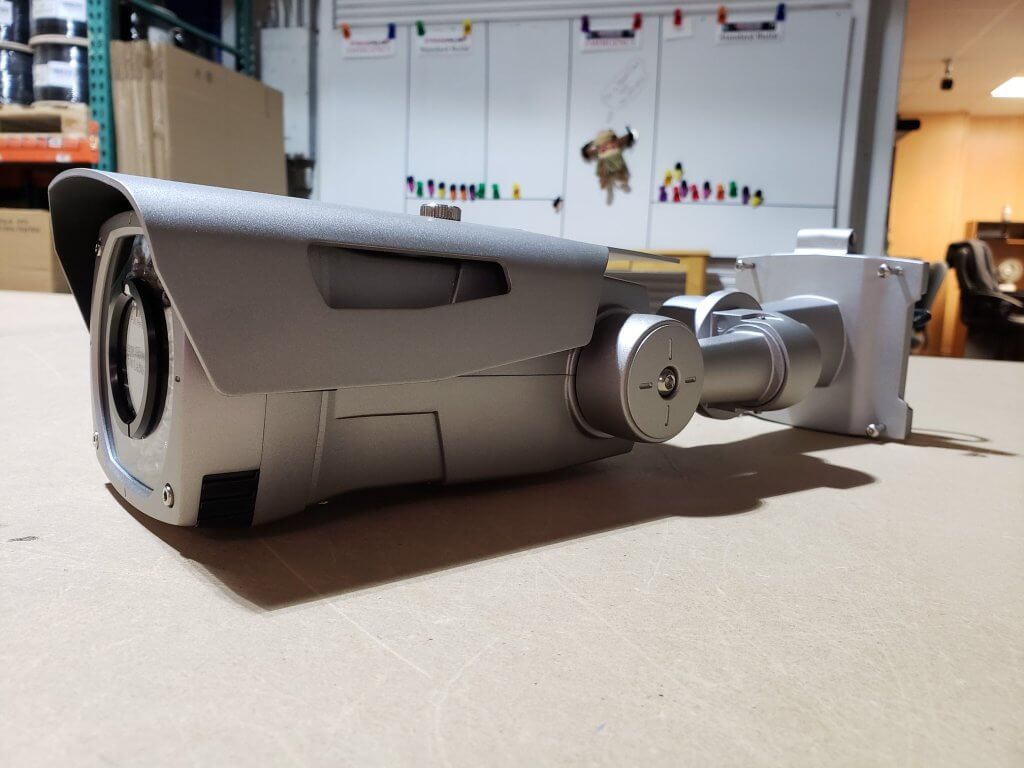 Monster of a Bullet Camera
The Fortress is one monster of a bullet camera, packed with innovative features and rugged enough to use in any weather.
The Fortress is not only dual voltage (12V DC and 24V AC) but can accept wide ranges of those voltages as well. If using DC voltage, anything from 10 volts to 30 volts will work, and when using AC voltage, anything from 10 volts to 28 volts works just fine.
6mm – 50mm long range
The lens on this tough camera is a 6mm – 50mm long range telephoto varifocal lens, with the infrared cut filter for true day night operation.
The infrared lamps are short and long range high power variable power infrared lamps that are ten high power and thirty wide angle LED's.
A significant feature of the Fortress is the smart 3D-DNR, WDR plus all-new F-DNR which is Enhanced Digital Noise Reduction with a setting to cut through the fog, dust, and more.
Weatherproof
Not only is this camera completely weatherproof but it is waterproof as well, with an IP68 rating. The heater, fan, and fog-free glass window all built-in lets this camera stay outdoor in temperatures from -40 degrees below zero and a high as +158 degrees above.
Mounting on the walls, ceiling, poles or any flat surface such as parapet walls or atop of a fence is made easy with the built-in swing-out junction box with American 3/4″ conduit fittings.
The Fortress Infrared Bullet Camera is ready for whatever Mother Nature wants to throw at it. To purchase or have your questions answered on the rugged camera, look us up on our website or contact one of our Sales Engineers at 866-301-2288.