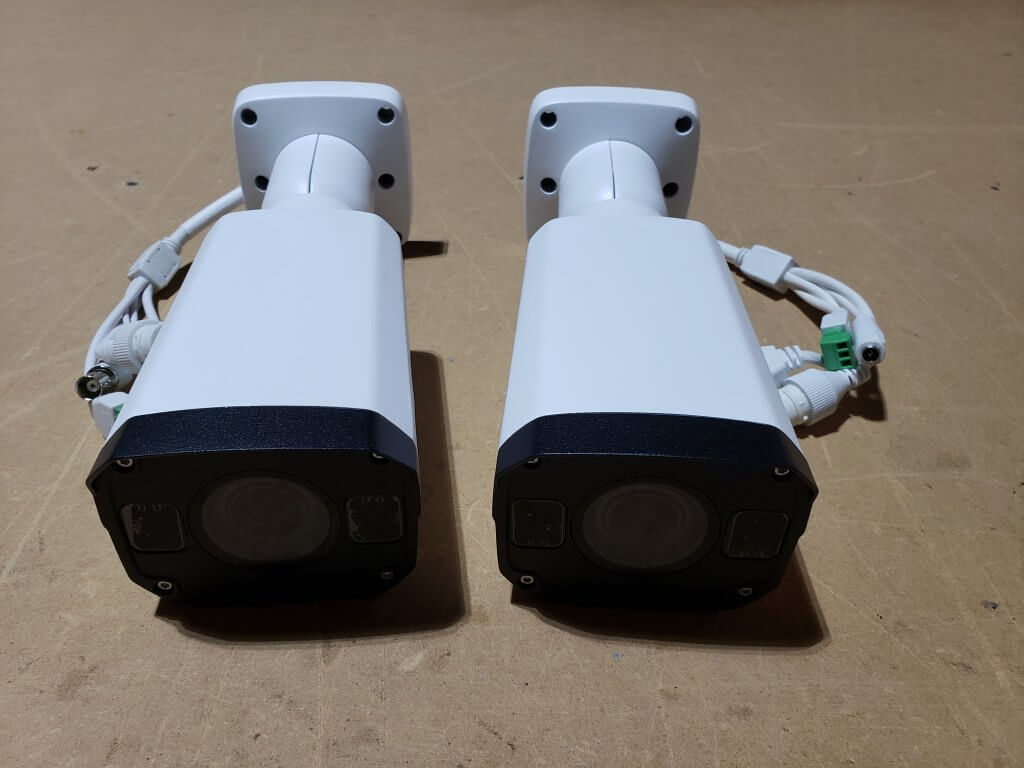 The N-Range & N-Range-4K IP Bullet Cameras are two of many of our cameras that have audio, video, and power over standard CAT5e cable. This is just one unique feature these cameras have. The Plug-N-Play feature gives you video in seconds with automatic addressing accomplished with our NVRs.
The N-Range-4K is an 8 Megapixel, and the N-Range is a 2 Megapixel, both have a motorized varifocal lens, the 2.8mm to a 12mm zoom lens gives you a 90-degree wide picture when zoomed out, then zooms all the way into a 28-degree wide picture.
During the day the Sony's real WDR (wide dynamic range) will assist in toning down bright lights, or the sun coming in behind a person or object you are trying to see, but when the lights go out the Smart Infrared LED's kick in with the auto-dimming or brightness out to as much as 100 feet.
The optional onboard Micro SD card (64gb or 128gb) can make these cameras into a stand-alone camera or as back up if POE power is lost; when POE is restored, it will automatically download to the NVR.
This Network camera is excellent for indoor use, but it is also IP67 Weatherproof for the harshest outdoor locations – AND – it is IK10 impact rated as well – which represents more than 20 joules of impact. This is akin to dropping a sledgehammer weighing more than 11 pounds, from a height of about 16 inches, straight onto this camera – with no damage at all.
They may be mounted on the wall, a ceiling or top of a parapet wall. This camera also may be purchased with the Optional Junction Box Mount -OR- the Optional Pole Mount.
To find out more information on these IP bullet cameras contact one of our Design Engineers here at RuggedCams toll-free 866-301-2288 or stop by our website.